Mar 6, 2017 at 12:00 pm
2017 Tsaihwa "James" Chow Lecture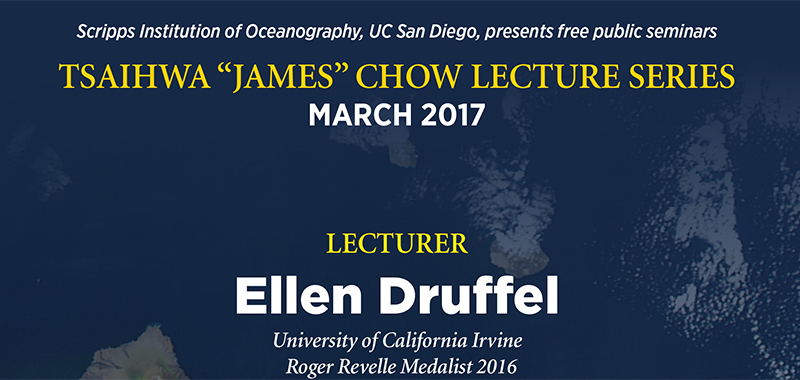 University of California Irvine geoscientist and UC San Diego alumna Ellen Druffel presents "Cycling of modern and ancient dissolved organic carbon in the world ocean" in the 2017 installment of the Tsaihwa "James" Chow Lecture Series.
The lecture series is named for Dr. Tsaihwa J. Chow, a geochemist with a long association with Scripps who died in 2006.
Date and Time
Mar 6, 2017 at 12:00 pm
Location
Robert Paine Scripps Forum for Science, Society and the Environment auditorium
Event Registration
Registration is not required for this event.

Event Fee
Free
Contact
Donna Shabkie • scrippsvenues@ucsd.edu • 858-534-5604
Audience
Faculty, Staff, Students, The General Public
Event Category