Jun 16, 2018 at 8:30 am
All Campus Commencement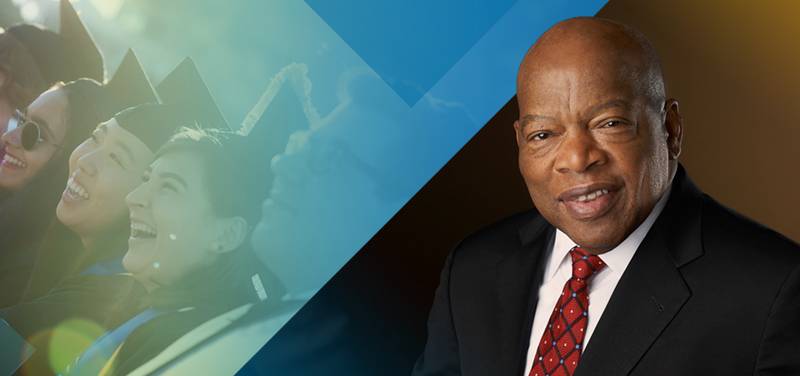 Congratulations to our graduates!
On June 16, UC San Diego will host All Campus Commencement 2018. We invite graduates to join classmates from across campus; esteemed faculty; friends and family; and a true American hero, keynote speaker Rep. John Lewis, to fully experience the pomp and circumstance, joy, and pride that mark one of the most memorable times in a student's life.
Procession of Graduates: 8:30 a.m.
Ceremony: 9:00 a.m.
Location: RIMAC Field
Keynote address by Rep. John Lewis
Registration for All Campus Commencement and the undergraduate and Graduate Division ceremonies are open to graduating UC San Diego students from Wednesday, March 14, through Wednesday, May 23, 2018. For professional school commencements, graduates should contact their school or division for information about participating in their ceremony.
Faculty registration for All Campus Commencement is open from Wednesday, March 14, through Friday, May 4, 2018.
While All Campus Commencement is a private event for graduates and their guests, a livestream of the ceremony will be made available. We hope all staff, students, faculty, and friends will tune in and share in Lewis's keynote message of creating a better world by protecting human rights and securing civil liberties. Check back closer to the event for more detail regarding the livestream.
Date and Time
Jun 16, 2018 at 8:30 am
Location
Event Registration
Registration for this event is required by May 23, 2018. Visit the registration page for details.

Event Fee
Free
Contact
Commencement Inquiries • commencement@ucsd.edu
Audience
Faculty, Staff, Students, The General Public
Event Category