Nov 2, 2017 at 8:00 pm
ArtPower presents Día de los Muertos Celebration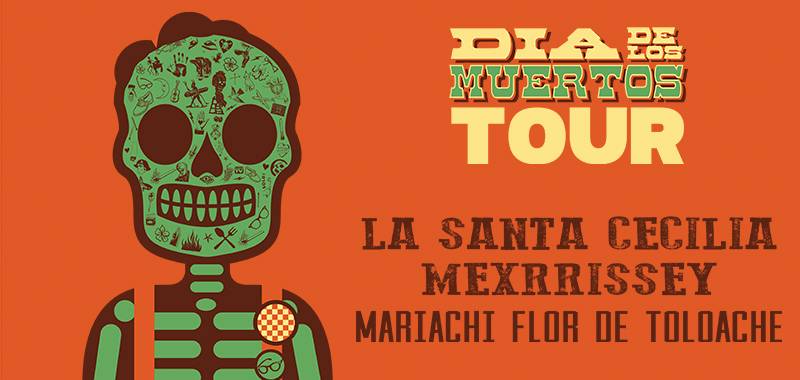 Celebrate Día de los Muertos with three exciting Chicano and Mexican bands!
Grammy-winning Mexican American roots band La Santa Cecilia has become the voice of a new bicultural generation in the United States, fully immersed in modern music but still close to their Latin American influences and Mexican heritage. From Mexico, Mexrrissey pay tribute to Morrissey's enduring legacy in that country. The Smiths' frontman has long been a favorite with Mexican audiences, raised on rancheras, mariachis, and singers who were not afraid to cross the line. Now the love has been returned, with Mexrrissey's south-of-the-border reinventions of Morrissey and The Smiths songs. Latin Grammy nominees Mariachi Flor de Toloache make New York City history as its first and only all­-female mariachi group. While working to preserve centuries-old traditions of mariachi, the group's mélange of the traditional and the modern pushes the boundaries of the genre and brings mariachi music to new audiences.
Date and Time
Nov 2, 2017 at 8:00 pm
Location
Event Registration
Registration for this event is required by Nov 2, 2017.
Event Fee
$25–35
Contact
ArtPower at UC San Diego • artpower@ucsd.edu • 858-534-8497
Audience
Faculty, Staff, Students, The General Public
Event Host
ArtPower at UC San Diego
Event Category