Oct 26, 2017 at 8:00 pm
ArtPower presents Nate Smith + Kinfolk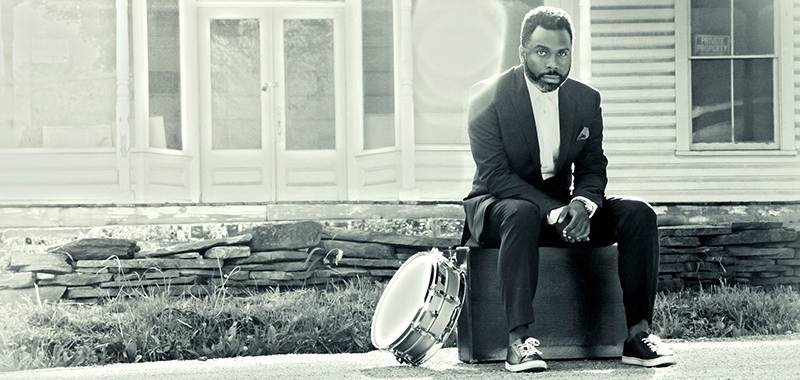 Over the last 15 years, drummer, composer, and songwriter Nate Smith has built the quintessential jazz resume: he's been in bands led by jazz legends, such as bassist Dave Holland, and toured with some of the music's rising stars, like saxophonist Chris Potter and vocalist José James. Known for his deep pocket, explosive dynamics, and ability to adapt to any musical situation, Smith has become one of the most in-demand drummers across a multitude of genres including funk, jazz, pop, and hip-hop. Together with his band, Kinfolk, Smith will perform songs from his debut solo album, Kinfolk: Postcards from Everywhere, which explores the themes of family, music, self-discovery, and touring through catchy, singable melodies and spring-loaded backbeats.
Date and Time
Oct 26, 2017 at 8:00 pm
Location
Event Registration
Registration for this event is required by Oct 26, 2017.
Event Fee
$18–35; UC San Diego Student: $9
Contact
ArtPower at UC San Diego • artpower@ucsd.edu • 858-534-8497
Audience
Faculty, Staff, Students, The General Public
Event Host
ArtPower at UC San Diego
Event Category