Apr 1, 2017 at 2:30 pm
At the La Jolla Playhouse: South of the 8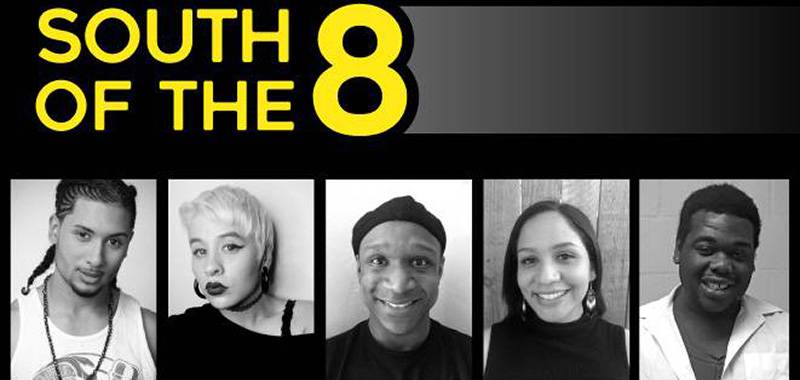 South of The 8 is a fascinating, group-devised work that explores issues of culture and identity in a specific local community, breaking down stereotypes by sharing the rich and diverse the stories of the people who live there. Following an intensive interview process, five individuals from neighborhoods south of the I-8 were selected to work with Ping Chong + Company and the Playhouse to create and perform an "opera for the spoken word," based on their own narratives. This moving, non-traditional theatre piece showcases the real-life stories and experiences of individuals from a variety of backgrounds, shining a light on the unique character of and communities in South of The 8.
Date and Time
Mar 31, 2017 at 7:30 pm
See more date(s) and/or time(s) below.
Location
City Heights Performance Annex 3795 Fairmount Ave San Diego, CA 92105
Event Registration
Registration for this event is required by Apr 1, 2017. Visit the registration page for details.

Contact
La Jolla Playhouse • information@ljp.org • (858) 550-1010
Audience
Faculty, Staff, Students, The General Public
Event Host
La Jolla Playhouse
Event Category
Concerts, Performances and Exhibitions
All Event Dates and Times