Mar 7, 2017 at 4:30 pm
China's Growing Protectionism and the U.S. Response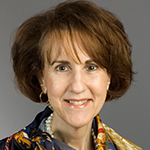 In the Fifth Annual Robert F. Ellsworth Memorial Lecture, Ambassador Charlene Barshefsky will address China's growing protectionism and how the U.S. is responding.
China's historic reform and opening has been the global economic story of our lifetimes, catapulting China's economy, fueling global growth and opening vast opportunity to foreign enterprises. But in recent years, China's economy has slowed markedly due to serious structural and social impediments, necessitating a shift in its growth model. Rather than embark upon further reform and opening as a means of recharging its economy, China has instead implemented a series of discriminatory, zero-sum policies that put foreign companies at a sharp competitive disadvantage. This approach is increasingly generating tensions with China's trading partners – raising the question of how the U.S. and the international business community should respond.
Schedule:
4:30 p.m. Reception
5 p.m. Lecture and Q&A
This event is sponsored by GPS's 21st Century China Center.
Date and Time
Mar 7, 2017 at 4:30 pm
Location
Event Registration
Registration for this event is required by Mar 7, 2017. Visit the registration page for details.

Event Fee
Free to attend, but registration is required.
Contact
Samuel Tsoi • stsoi@ucsd.edu • 858-246-1950
Audience
Faculty, Staff, Students, The General Public
Event Host
GPS's 21st Century China Center.
Event Category