May 25, 2017 at 5:00 pm
China's Ideological Spectrum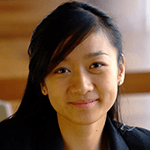 Using data from large-scale surveys in China, Jennifer Pan of Stanford University will share her findings that public preferences in ideology are not simply split along a pro-regime or anti-regime divide in authoritarian contexts. Her research indicates a possible link between China's market reform and social divisions, and their correlations with preferences for nationalism, state intervention in the economy and social values. To understand the consequences of ideology, Pan also tested whether the expression of ideological loyalty and disloyalty among job applicants affects employment prospects among government, SOE, private and foreign firms.
A reception will be held following the talk.
Date and Time
May 25, 2017 at 5:00 pm
Location
School of Global Policy and Strategy classroom 3201
Event Registration
Registration for this event is required by May 25, 2017.
Event Fee
Free to attend, but registration is required.
Contact
Samuel Tsoi • stsoi@ucsd.edu • 858-246-1950
Audience
Faculty, Staff, Students, The General Public
Event Host
GPS's 21st Century China Center
Event Category