Mar 14, 2017 at 2:00 pm
Crisis of South Korean Politics and Prospects for Foreign Policy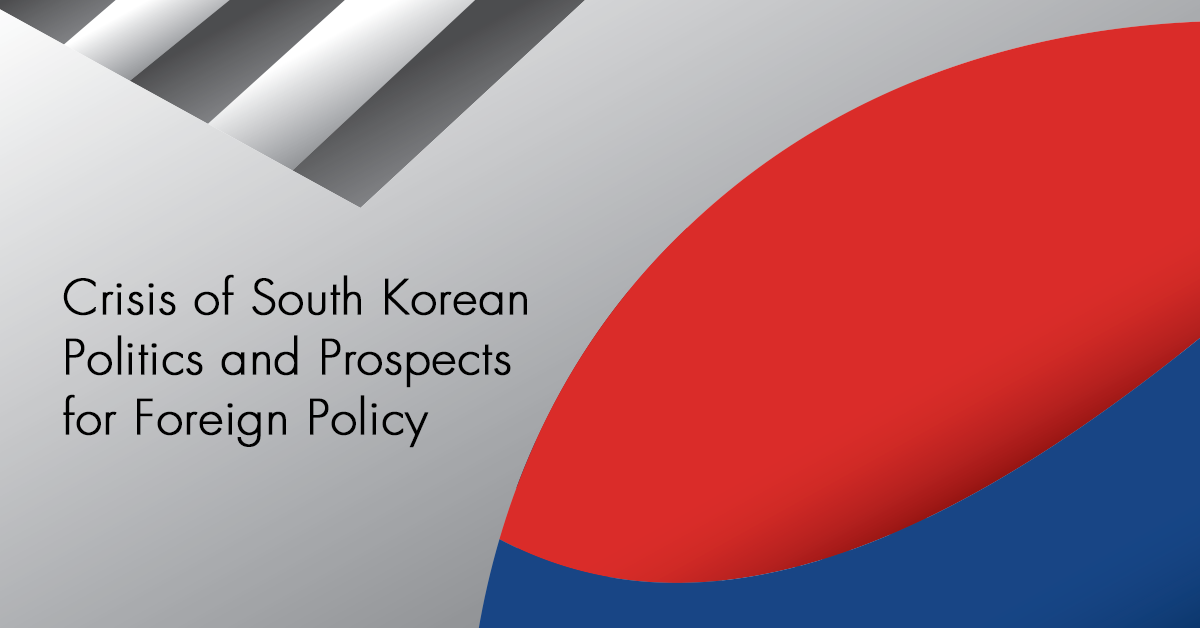 South Korea is mired in Park Geun Hye's impeachment and as a result the 2017 presidential race has begun. Meanwhile, South Korea's foreign policy is in disarray. The Trump Shock has produced an uncertain future for the ROK-U.S. alliance, while inter-Korean relations have hit rock bottom. China-South Korean relations have also soured over the issue of deployment of Terminal High Altitude Area Defense (THAAD).
Against this backdrop, this symposium will look into Park's impeachment process, prospects for the presidential election, and the impacts on South Korea's foreign policy and inter-Korean relations.
Panelists:
This event is hosted by the Korea-Pacific Program at GPS and the Pacific Century Institute. Co-sponsors include: East Asia Foundation, Kommon Society and Mannam.
Date and Time
Mar 14, 2017 at 2:00 pm
Location
Malamud Conference Room, Institute of the Americas
Event Registration
Registration for this event is required by Mar 14, 2017. Visit the registration page for details.

Event Fee
Free to attend, but registration is required.
Contact
Lisa Lee • lisalee@ucsd.edu • 858-534-2657
Audience
Faculty, Staff, Students, The General Public
Event Host
GPS Korea-Pacific Program
Event Category