Apr 5, 2017 at 3:00 pm
Dr. Isabelle Mansuy from the University Zürich and Swiss Federal Institute of Technology Zürich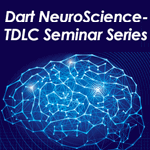 http://tdlc.ucsd.edu/research/DNS/speakers/Mansuy.html
Isabelle Mansuy completed a Ph.D. in Developmental Neurobiology at the Friedrich Miescher Institute in Basel, Switzerland, and the Université Louis Pasteur Strasbourg, France, then a postdoctoral training in the lab of Eric Kandel at the Center for Learning and Memory at Columbia University in New York. She is member of the Swiss Academy of Medical Science, the Research Council of the Swiss National Foundation, of the Research Council of the Fyssen Foundation and of EMBO, and is elected Knight of the Legion of Honour in France after being elected Chevalier dans l'Ordre National du Mérite in 2011.

Acknowledgments: The University Zürich, the Swiss Federal Institute of Technology Zürich, the Swiss National Science Foundation, Roche, DOC-fForte.
Dr. Isabelle Mansuy will be presenting on Transgenerational Epigenetic Inheritance: How early trauma can be engraved in germ cells."
Mental and physical health is strongly influenced by environmental factors and personal experiences, particularly when encountered during early postnatal life. While positive factors can favor proper behavioral and physiological responses, negative factors such as traumatic events can be detrimental and precipitate diseases like borderline personality disorder, bipolar depression and antisocial disorders but also metabolic and cardiovascular pathologies. Such disorders are usually marked in directly exposed individuals but strikingly, they can also affect their progeny, sometimes across several generations. The biological mechanisms underlying the transmission of trauma-induced symptoms from parent to offspring are extremely intriguing and have only recently started to be examined. Because they involve the environment, they are thought to depend on epigenetic factors. This talk will present an experimental model of early traumatic stress in mice and will show evidence that epigenetic mechanisms are implicated in the expression and the inheritance of the impact of such trauma. This mouse model exhibits altered social behaviors, depressive-like symptoms, cognitive deficits, and impaired insulin/glucose regulation in adulthood. The symptoms are persist throughout life and are transmitted to the following offspring across several generations, through both females and males. They are associated with epigenetic alterations involving persistent changes in DNA methylation at the promoter-associated CpG island of several genes, in the brain of the offspring and the germline of their father. Further to DNA methylation, other epigenetic mechanisms involving non-coding RNAs and histone posttranslational modifications are also affected in different tissues and cells including germ cells. These findings suggest that epigenetic processes largely contribute to the impact of negative environmental factors in early life on adult behavior and its transgenerational inheritance.
Date and Time
Apr 5, 2017 at 3:00 pm
Location
San Diego Supercomputer Center Auditorium; 10100 Hopkins Drive, La Jolla
Event Registration
Registration is not required for this event.

Event Fee
The seminar and reception following the presentation are FREE
Contact
Keri O'Leary • kaoleary@ucsd.edu • 858-822-5805
Audience
Faculty, Staff, Students, The General Public
Event Host
Dart NeuroScience—TDLC
Event Category