May 24, 2017 at 3:00 pm
Dr. Robert M. Bilder from University at California, Los Angeles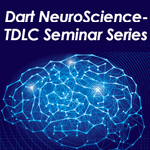 http://tdlc.ucsd.edu/research/DNS/speakers/Bilder.html
Dr. Bilder presents the "Working Memory and Psychopathology: MRI, EEG and Neurocognitive Indicators."
The NIMH Research Domains Criteria (RDoC) initiative challenges traditional diagnostic systems and proposes new dimensions of psychopathology. We are examining the RDoC Working Memory (WM) construct, focusing on three neural "circuits" (Local Cortical, Fronto-Posterior, and Cortico-Hippocampal), and their relations to four WM dimensions (Storage Capacity, Goal Maintenance, Interference Control, and Long Term Memory), using cognitive, electroencephalographic (EEG) and magnetic resonance imaging (MRI) methods. The project innovates by recruiting road groups of Care Seeking (CS) and Non-Care Seeking (NCS) individuals to overcome extreme-group biases. Our analyses so far reveal: marked overlap of most measures across CS and NCS groups; differentiation of CS and NCS groups with greater contingent negative variation (CNV) and event related desynchronization (ERD) in the NCS group; CNV and ERD were not correlated, implicating separable processes. The findings suggest dissociable dimensions of tonic "activation" and phasic "arousal" may be associated with psychopathology and working memory dysfunction. (Robert M. Bilder, Jesse Rissman, Sandra Loo, Carrie Bearden, Agatha Lenartowicz, JB Pochon, E Enriquez, Julia Webster, Michael Gitlin, and Catherine Sugar).
Robert Bilder is the Tennenbaum Family Professor of Psychiatry & Biobehavioral Sciences and Chief of Medical Psychology – Neuropsychology at UCLA's Semel Institute for Neuroscience and Human Behavior. His research has focused on the links between brain and behavior, using tools spanning genetics, neuroimaging, cognitive and other assessments of human behavior. He is particularly interested in studying dimensions of brain function to help eliminate artificial boundaries between mental illnesses, between health and disease, and between the brain mechanisms involved in exceptional and everyday creativity. Recently he has been engaged in research on the NIMH Research Domains Criteria initiative, with a focus on working memory processes. He also directs the Mind Well pod within UCLA's Healthy Campus Initiative to concentrate on how we can support resilience, well-being and creative achievement at UCLA and beyond. Finally, Dr. Bilder has been studying the brain bases of creativity across species, and identifying brain and behavioral traits associated with exceptional or "Big C" creativity in humans.
Date and Time
May 24, 2017 at 3:00 pm
Location
Sanford Consortium, Duane J. Roth Auditorium - 2880 Torrey Pines Scenic Drive, La Jolla, CA 92037
Event Registration
Registration is not required for this event.

Event Fee
The seminar and reception following the presentation are FREE
Contact
Keri O'Leary • kaoleary@ucsd.edu • 858-822-5805
Audience
Faculty, Staff, Students, The General Public
Event Host
Dart Neuroscience - TDLC
Event Category