Mar 3, 2017 at 8:00 pm
Dublin Guitar Quartet at ArtPower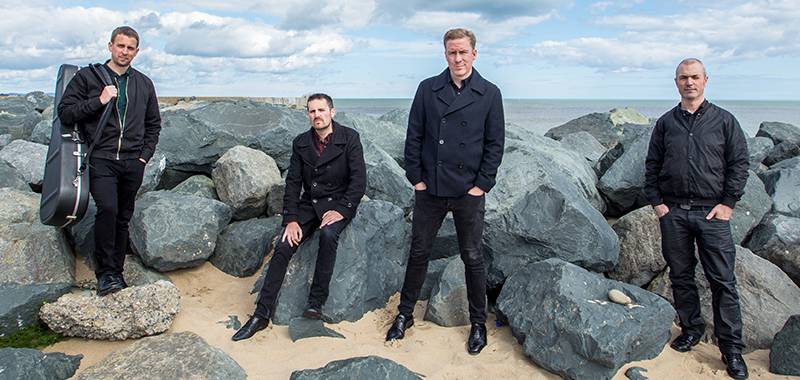 They might play traditional Spanish-style classical guitars, but they're not your standard guitar ensemble. Described as a "quartet with a difference" by the Irish Times, the Dublin Guitar Quartet is the first classical guitar quartet entirely devoted to new music. Since their formation, the quartet has worked to expand the genre's limited repertoire by commissioning new works and adapting modern masterpieces. With the help of 8- and 11-string guitars, the quartet has created an original catalogue of arrangements by composers such as Philip Glass, Steve Reich, Arvo Pärt, and György Ligeti. Expect a dynamic, entertaining, and completely novel concert experience at their San Diego debut with ArtPower.
Program
Bryce Dessner: Aheym; Philip Glass: Saxophone Quartet; Rachel Grimes: Book of Leaves; William Kanengiser: Gongan; Nikita Koshkin: Changing the Guard; György Ligeti: Inaktelki Nóták andMátraszentimrei Dalok; Marc Mellits: Quartet; Urmas Sisask: Songs in Honour of the Virgin Mary
Date and Time
Mar 3, 2017 at 8:00 pm
Location
Department of Music's Conrad Prebys Concert Hall
Event Registration
Registration for this event is required.
Event Fee
Sec A: $30; Sec B: $23; UC San Diego Student: $9
Contact
ArtPower at UC San Diego • artpower@ucsd.edu • 858-534-8497
Audience
Faculty, Staff, Students, The General Public
Event Host
ArtPower at UC San Diego
Event Category