Feb 22, 2017 at 4:00 pm
Films from the Korean Diaspora Series: Heung-soon IM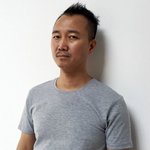 Films from the Korean Diaspora Series: Heung-soon IM. Film screening of "Factory Complex" followed by Q&A.
Description: The rapid economic development of South Korea has surprised the world. However, these advancements were premised on the oppression and marginalization of female laborers who had to endure great suffering. This film invites us to examine the lives of women who toiled in the textile industry during the 1960s. They are also connected to the stories of flight attendants, cashiers, and non-regular workers of today. Although these forms of labor seem to change in appearance over time, the essence of female workers remains largely unchanged. The film concludes in Cambodia, where we witness the repetition of labor exploitation that has taken place in South Korea since its inception in 1948. 95min, 2014/2015
Bio: Heung-soon IM (South Korea, 1969) is a visual artist and cinema director based in Seoul. Since his early works on his own working-class family, he has explored the lives of people marginalized in social, political, capitalist, and national contexts. His political yet emotional works are embodied through different visual mediums such as photography, installations, cinema, and public art, as well as community art. His first feature film is Jeju Prayer (2012), which explored the painful and lasting legacy of the Jeju Uprising (March 1948). His second feature film, Factory Complex (2014) premiered at the Wide Angle Feature Documentary section of the 2014 Busan International Film Festival and at many other venues. It was later awarded the Silver Lion at the 56th Venice Biennale in 2015. Recently, his works were exhibited at the Pompidou Centre, Paris (2016), the Lincoln Center, New York (2016), àngels barcelona (2015), Tate Modern, London (2015), The National Art Center, Tokyo (2015), the Sharjah Biennale (2015) and at MoMA PS1, New York (2015), among others.
Date and Time
Feb 22, 2017 at 4:00 pm
Location
Structural & Materials Engineering Building 149
Event Registration
Registration is not required for this event.

Event Fee
Free
Contact
Jennifer Dieli • jdieii@ucsd.edu • 858-534-0491
Audience
Faculty, Staff, Students
Event Host
Transnational Korean Studies
Event Category