Apr 5, 2017 at 4:00 pm
Grad SLAM 2017 Final Round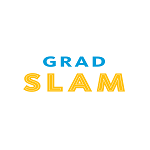 The UC San Diego Grad SLAM is a graduate student competitive speaking event that showcases graduate student research. Grad SLAM participants present their research using three PowerPoint slides in a three-minute "TED-like talk" that can be understood by a general audience. Presenters will compete in successive rounds and receive prizes ranging from $100.00-$5,000.00. The top winner will have the opportunity to compete in the annual UC system-wide Grad SLAM competition in Northern California.
The goal of this event is to share with the campus community the tremendous quality of the graduate research at UC San Diego and offers an opportunity for graduate students to develop oratorical skill, a dynamic delivery, and compelling content when presenting their academic research.
Date and Time
Apr 5, 2017 at 4:00 pm
Location
Multipurpose Room, Student Services Center
Event Registration
Registration is not required for this event.

Event Fee
Free
Contact
Shana Slebioda • sslebioda@ucsd.edu • 858-534-4310
Audience
Faculty, Staff, Students, The General Public
Event Host
Graduate Division
Event Category