May 6, 2017 at 1:00 pm
Mindfulness and Meditation: An afternoon of peaceful practices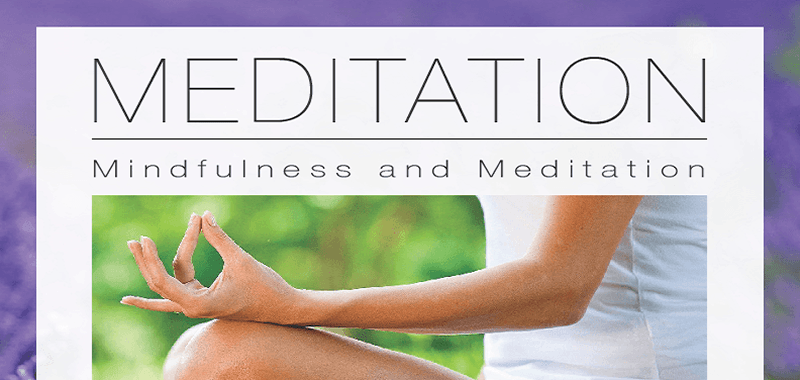 An Experience in Peaceful Meditation and Mindfulness Practices with Master Teacher Michele Hébert.
Meditation has integrated itself into modern life and become an increasingly familiar word in our vocabulary. Physicians, psychologists, and other professionals endorse meditation as a powerful tool for relieving stress, maintaining health, and promoting creativity and vitality. In this afternoon workshop you will experience a variety of traditional methods to effortlessly achieve a peaceful state of being, greater mental clarity, and mindful awareness. being. Rejuvenate, energize, balance, relax, deepen internalized awareness and enjoy a new relationship to life itself'. For all levels of experience. Chairs will be available for sitting.
Michele Hébert is a master Yoga and meditation teacher, fitness expert, and author of The Tenth Door: An Adventure through the Jungles of Enlightenment. She has been teaching consciousness based practices for forty years and is a senior teacher in the Walt Baptiste Method of Raja Yoga. She implemented the first meditation-based stress management program at the renowned Scripps Clinic in La Jolla and is on the faculty of Esalen Institute and Rancho la Puerta. Michele blends her background in mindfulness, yoga, meditation and to guide others in achieving higher levels of health and spiritual awareness and her work has been a transformative factor in the lives of thousands.
Date and Time
May 6, 2017 at 1:00 pm
Location
RIMAC 4th Floor Conference
Event Registration
Registration for this event is required by May 5, 2017.
Event Fee
$25 for Students $35 for Recreation Card Holders $45 for Community Members
Contact
FitLife • fitlife@ucsd.edu • 858-822-2313
Audience
Faculty, Staff, Students, The General Public
Event Host
UC Recreation FitLife
Event Category