May 3, 2017 at 8:00 pm
Miwa Matreyek Double Feature at ArtPower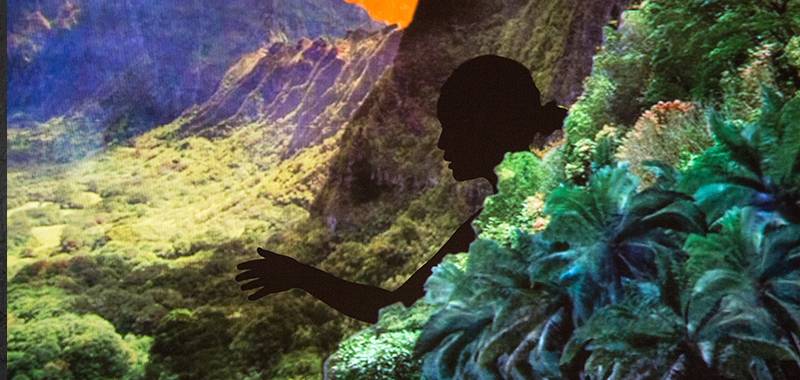 Miwa Matreyek's performances have thrilled audiences at major festivals and theaters around the world. They create a metaphor-laden fantasy world that is always grounded in reality with Matreyek's own presence. The World Made Itself is a visual and musical journey through the history of the universe, from its beginning to the ever complex world of humans. Filled with a child's sense of scientific wonder and rich in surrealism, this engrossing live performance combines animation and movement theater. In Myth and Infrastructure the artist's shadow is constantly present as the world around her shifts and transforms, integrating her body into her own fantastical imagination, in which she traverses oceans, cityscapes, and domestic spaces to conjure dreamlike scenes. The performance features original music by Flying Lotus, Careful, Anna Oxygen, Caroline, and Mileece.
ArtTalk
Join us for a post-performance ArtTalk with the artist.
Date and Time
May 3, 2017 at 8:00 pm
Location
Event Registration
Registration for this event is required.
Event Fee
General Admission $35; UC San Diego Student $9
Contact
ArtPower at UC San Diego • artpower@ucsd.edu • 858-534-8497
Audience
Faculty, Staff, Students, The General Public
Event Host
ArtPower at UC San Diego
Event Category