Oct 5, 2017 at 12:10 pm
The Affordable Care Act (ACA): Sustain and Strengthen, not Repeal and Replace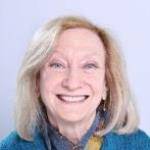 Julianne R. Howell, Ph.D., Senior Health Policy Advisor, County of San Diego Health and Human Services Agency, speaks to Oceanids first Sounding Board of the year.
This presentation will review the major features of the Affordable Care Act (ACA); highlight Covered California and the expansion of Medi-Cal; briefly outline efforts by Republicans in the House and Senate to "repeal and replace" the ACA; and then consider the "next chapter" of the ACA initiated by Congress and the Administration in September 2017. Ample time will be provided to answer questions.
Date and Time
Oct 5, 2017 at 12:10 pm
Location
The Lounge, Ida and Cecil Green Faculty Club
Event Registration
Registration is not required for this event.

Event Fee
Lunch at the Faculty Club is required.
Contact
J Ouren • jouren@san.rr.com • 858-273-1681
Audience
Faculty, Staff, Students, The General Public
Event Host
UC San Diego Oceanids
Event Category