Apr 13, 2017 at 4:00 pm
The Alumni Lecture—Don Wayne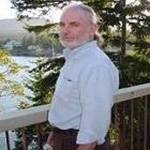 Historical and Formal Aspects of Professional Culture, and the [Sometime] Failures of Liberal Elites: The Case of the Humanities
This talk is in part an account of what have been the driving concerns of my research, and at the same time an attempt to relate these concerns to this critical historical moment. Before we can talk about effective resistance to the current threat to fundamental liberal values, we need to engage in some self-examination, and we need to do this not just as personal, individual, acts of moral introspection and self-criticism, but also as collective acts within our respective social contexts which of course include our professional contexts. My approach to the problem combines historical and formal analysis: the historical dimension draws on a tradition of dialectical historiography, including research in historical epistemology; the formal dimension derives from literary criticism, linguistics and cognitive science, cultural studies and theory. Key categories in this discussion are "ideology," "contradiction," and "complicity." I argue that liberal elites have too often limited the category of "ideology" to conscious political and moral deliberation and choices, and have repeatedly neglected the unconscious factors that govern ideas and practices in our respective professional roles. As intellectuals and educators, we must search for alternatives to a professional stance and a form of "resistance" that claims to "speak truth to power" without adequately interrogating the institutional protocols and privilege that authorize its speech.
Date and Time
Apr 13, 2017 at 4:00 pm
Location
UC San Diego Literature Department, De Certeau Room 155
Event Registration
Registration is not required for this event.

Event Fee
Free
Contact
Derrick Chin • yschin@ucsd.edu • 858-534-4618
Audience
Faculty, Students, The General Public
Event Category