Apr 20, 2017 at 6:30 pm
The Connected Universe: Documentary screening Q&A with physicist Nassim Haramein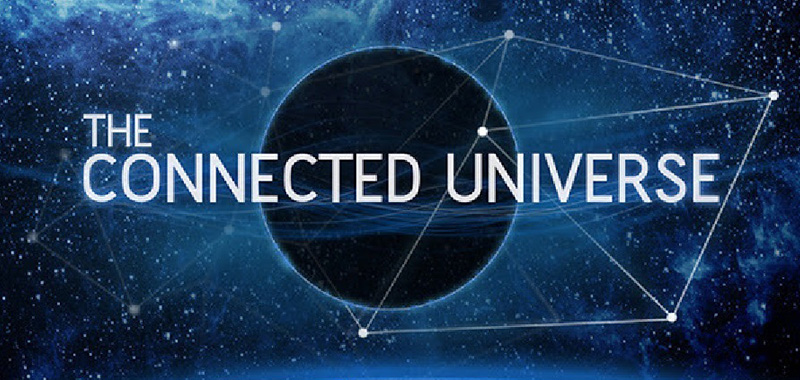 Non Dual Paradigms and Resonance Science Foundation presents
The Connected Universe (documentary) screening is coming to University of California San Diego, Thursday, April 20th! along with a Q&A opportunity with physicist Nassim Haramein. We are grateful for the support of UC San Diego Office of Innovation & Commercialization for supporting this event.
As a special thank you from physicist Nassim Haramein & the Resonance Science Foundation all attendees will receive a discount to the Resonance Academy Delegate Program; an in-depth, diverse online course exploring the science behind the Connected Universe worldview and Haramein's unified field theory.
The Connected Universe
Written and directed by Malcom Carter, narrated by Sir Patrick Stewart (of Star Trek fame) and featuring the research of physicist Nassim Haramein, The Connected Universe shares breakthrough scientific discoveries that reveal the physical connection between everything in the Universe.
Learn about the massive implications that this scientific perspective has on free energy, space travel, and other fields of technology.
This film illuminates our fundamental interconnectivity in an effort to endow humanity with an unprecedented compassion for itself and for all life, thereby ensuring a flourishing future.
Many of us want to experience feeling more connected in our lives. This film contains ideas that can change the way we see and experience the world and is a gift that does not just sit on a shelf, but is one you can carry with you for the rest of your life.

Learn more
RSF - http://resonance.is/
TCU - http://resonance.is/connected-universe-film/
Haramein - http://haramein.resonance.is/about/
RA Delegate Program - http://academy.resonance.is/
Research (publications) - http://resonance.is/research-publications/
Date and Time
Apr 20, 2017 at 6:30 pm
Location
Roth Auditorium, Sanford Consortium 2880 Torrey Pines Scenic Dr, San Diego, CA
Event Registration
Registration for this event is required by Apr 21, 2017.
Event Fee
10-20
Contact
Kenan Azam • azam.kenan@gmail.com • 6198884576
Audience
Faculty, Staff, Students, The General Public
Event Host
Non Dual Paradigms
Event Category