Mar 14, 2017 at 1:00 pm
The End of "The End of History": Lessons of East European Totalitarianism for the Postmodern World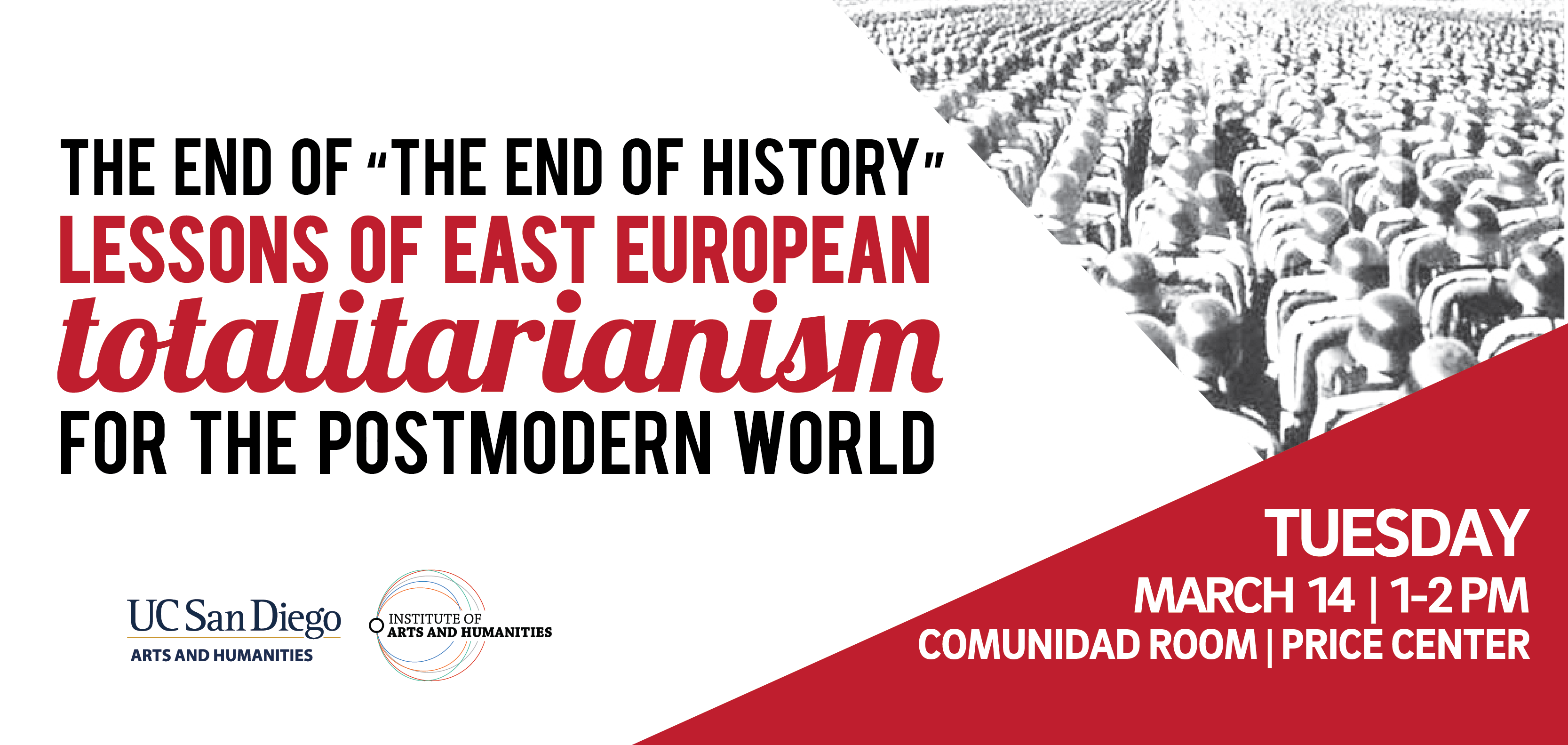 Join us for a special lecture in the Challenging Conversations series, with a panel that brings together leading historians of Eastern Europe whose work examines the rise and fall of totalitarian ideologies in the twentieth century. Panel includes Dr. Patrick Hyder of UC San Diego, Dr. Steven Seegel of University of Northern Colorado, Dr. Marci Shore of Yale University, and Dr. Tim Snyder of Yale University, and will be moderated by Dr. Amelia Glaser of UC San Diego.
—
In 1989 the Berlin wall fell, initiating the collapse of the Soviet Union. The historian Francis Fukuyama declared that the rise of liberal democracy throughout the world may signal "The End of History". But the recent rise in right-wing populism suggests that liberal democracy itself may be coming to an end. Is the past repeating itself? Are terms like "fascism", "autocracy", and "totalitarianism" appropriate or useful to our 21st Century context? Join us for the event to weigh in!
Date and Time
Mar 14, 2017 at 1:00 pm
Location
Price Center, Cross-Cultural Center: Comunidad Room
Event Registration
Registration is not required for this event.

Event Fee
FREE
Contact
Joelle Fusaro • jmfusaro@ucsd.edu • 8588220733
Audience
Faculty, Staff, Students, The General Public
Event Host
Institute of Arts & Humanities
Event Category