Feb 26, 2017 at 2:30 pm
Tidepooling Adventure with Birch Aquarium at Scripps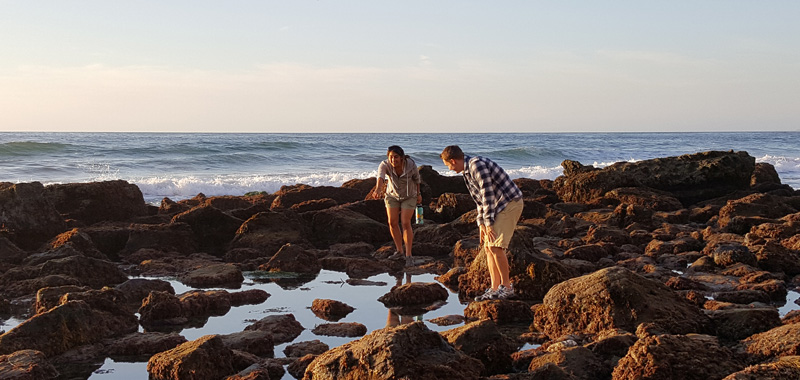 Visit a local tide pool with Birch Aquarium at Scripps Institution of Oceanography. Learn how these amazing habitats and their inhabitants truly survive between a rock and a hard place. Trained naturalists will show you how to tread lightly during your visit and how to protect and preserve these natural wonders. For ages 2+. Under 15 must be accompanied by a paid adult. Pre-registration is required. For more information or to purchase tickets, call 858-534-7336 or visit aquarium.ucsd.edu. Proceeds support exhibits and educational programming at Birch Aquarium at Scripps.
Date and Time
Feb 26, 2017 at 2:30 pm
Location
False Point
Event Registration
Registration for this event is required.
Event Fee
Public Admission price is $16 and Birch Aquarium Member price is $13.
Contact
Birch Aquarium • aquariuminfo@ucsd.edu • 8585347336
Audience
Faculty, Staff, Students, The General Public
Event Host
Birch Aquarium
Event Category