Apr 13, 2017 at 8:00 pm
Tribu Baharú at ArtPower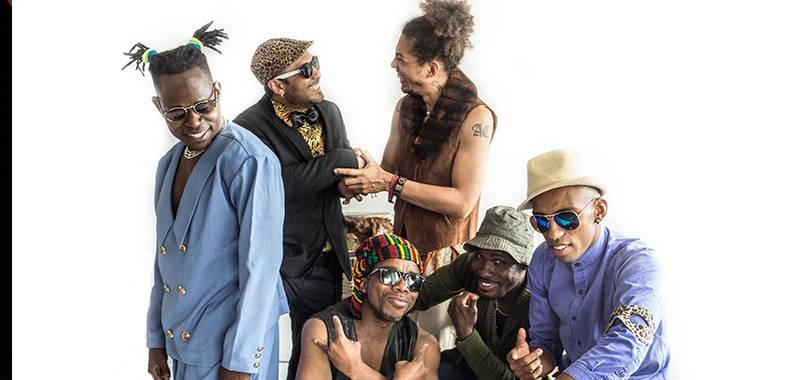 Founded in 2009, Tribu Baharú is an Afro-Champeta music crew from Colombia's Caribbean coast who are influenced by the "picó" (pick-up or sound system) culture present in many Caribbean countries. Champeta(originally a term that refers to a fisherman's knife) is an infectious dance music influenced by Colombian folk music, Congolese soukous, Haitian kompa, zouk, calypso, mbaqanga, soca, rap, and reggae. The band's mission is to convey the joy of being Afro-Colombian through exuberant dance, using music as their vehicle, and change negative perceptions of Champeta culture by sharing positive messages through music.
After Party
Join us for an After Party at The Loft. Beverages will be available to purchase from Zanzibar.
Date and Time
Apr 13, 2017 at 8:00 pm
Location
Event Registration
Registration for this event is required.
Event Fee
General Admission $25; UC San Diego Student $9
Contact
ArtPower at UC San Diego • artpower@ucsd.edu • 858-534-8497
Audience
Faculty, Staff, Students, The General Public
Event Host
ArtPower at UC San Diego
Event Category