Oct 17, 2017 at 6:00 pm
2017 Nierenberg Prize for Science in the Public Interest Honoring Charles F. Bolden Jr.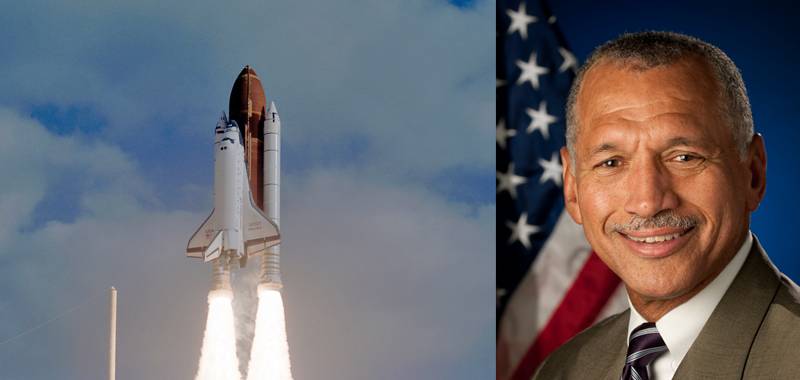 Retired U.S. Marine Corps Major Gen. and former NASA Administrator Charles Frank Bolden Jr. has been named by Scripps Institution of Oceanography at the University of California San Diego as the recipient of the 2017 Nierenberg Prize. The public is invited to attend the award ceremony and a presentation from Bolden in a free event on Oct. 17 at 6 p.m. at the Robert Paine Scripps Forum for Science, Society and the Environment on the Scripps campus. (View Event Flyer.)
Bolden's talk is titled: "An Instrument of U.S. Soft Power: NASA International Cooperation."
Please RSVP here: http://2017nierenbergprize.eventbrite.com/
Bolden served as NASA Administrator from July 2009 to January 2017. In this position, Bolden oversaw a new era of exploration focused on full utilization of the International Space Station, as well as new space and aeronautics technology development. He prepared the agency for manned space exploration beyond the moon through development of the Orion spacecraft that will carry astronauts to deep space destinations, including asteroids and Mars. The agency's ground-breaking science activities under Bolden include an unprecedented landing on Mars by the Curiosity rover, launch of a spacecraft to Jupiter, and continued progress toward the 2018 launch of the James Webb Space Telescope, the successor to the Hubble Space Telescope.
The nomination committee said Bolden was selected as the 15th recipient of the Nierenberg Prize because he is an American hero who overcame great obstacles to become a leader who transformed NASA during his tenure as administrator.
Date and Time
Oct 17, 2017 at 6:00 pm
Location
Scripps Seaside Forum - 8610 Kennel Way, La Jolla, CA 92037
Event Registration
Registration for this event is required by Oct 16, 2017. Visit the registration page for details.

Event Fee
FREE
Contact
Donna Shabkie • dshabkie@ucsd.edu • 858.822.0723
Audience
Faculty, Staff, Students, The General Public
Event Category