May 9, 2018 at 4:00 pm
2018 Stephen W. Kuffler Lectures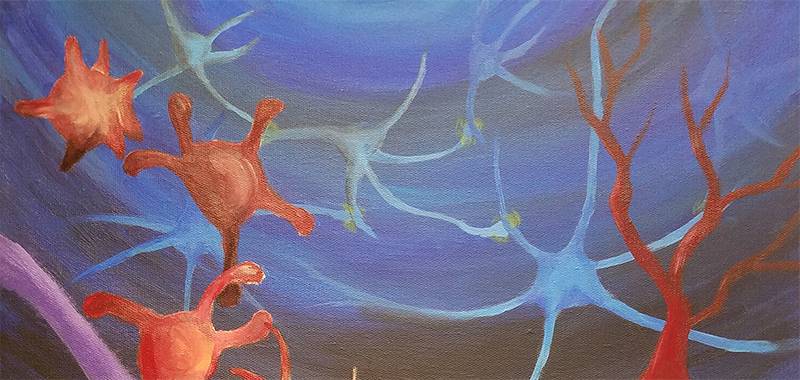 The 2018 Stephen W. Kuffler Lectures will be given by Mu-ming Poo, director of the Chinese Academy of Sciences' Institute of Neuroscience, and are collectively titled Pathfinding in Neurobiology:
"Neuronal Polarization and Axon Guidance"
Wednesday, May 9th at 4:00 pm, Liebow Auditorium (BSB)
"Synapse Formation and Plasticity"
Thursday, May 19th at 4:00 pm, Liebow Auditorium (BSB)
"Memory and Cognition"
Friday, May 11th at 4:00 pm, Liebow Auditorium (BSB)
Dr. Mu-ming Poo's research is focused on the cellular and molecular mechanisms underlying experience-dependent plasticity of synapses and neural circuits and the role of neuroplasticity in brain functions. In addition to his pioneering work on synaptic plasticity, for which he was awarded the Gruber Prize in Neuroscience in 2016, Dr. Poo has contributed to numerous fields in neuroscience greatly increasing our understanding of neuron polarization, axon guidance, and neural circuit formation in development, long-term memory storage, and the neural circuits involved in higher cognitive functions.
Dr. Poo is the Paul Licht Distinguished Professor Emeritus at the University of California, Berkeley, the director of the Chinese Academy of Science Center of Brain Science and Intelligence Technology and founding director of the Institute of Neuroscience of the Chinese Academy of Sciences. Among his many awards and honors are the Javitz Neuroscience Investigator Award from the National Institutes of Health, the Ameritc Prize, and the Ray Wu Society Award. He is a member of the prestigious U.S. National Academy of the Sciences, Academia Sinica, the Hong Kong Academy of Science, and is a fellow of the American Association for the Advancement of Science.
View/download the poster for this event here.
Date and Time
May 9, 2018 at 4:00 pm
See more date(s) and/or time(s) below.
Location
Liebow Auditorium, Biomedical Sciences Building
Event Registration
Registration is not required for this event.

Event Fee
Free
Contact
Libby Weber • e1weber@ucsd.edu • 858-534-1654
Audience
Faculty, Staff, Students, The General Public
Event Host
Susan Ackerman
Event Category
All Event Dates and Times