Nov 26, 2019 at 11:00 am
25 Years of Religions in the Public Sphere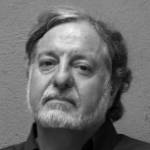 Invited guest speaker José Casanova, Georgetown University, on "25 Years of Religions in the Public Sphere: Retrospective and Prospective Reflections."
José Casanova is Professor of Sociology, Theology and Senior Fellow at the Berkley Center for Religion, Peace, and World Affairs at Georgetown University, where he heads the Program on Religion, Globalization and the Secular. From 1987 to 2007 he served as Professor of Sociology at the New School for Social Research. His best-known work, Public Religions in the Modern World (Chicago, 1994), has been translated to various languages, including Japanese, Arabic, and Turkish. He is coeditor of The Jesuits and Globalization (Georgetown UP, 2016) and Islam, Gender and Democracy (Oxford, 2017), and author of Global Religious and Secular Dynamics: The Modern System of Classification (Brill, 2019). He is the recipient of the 2012 Salzburger Hochschulwochen Theologischer Preis.
Co-sponsors: American Academy of Religion, Department of Anthropology, Department of Sociology, and Third World Studies Program.
Date and Time
Nov 26, 2019 at 11:00 am
Location
Event Registration
Registration is not required for this event.

Event Fee
Free
Contact
Tania Mayer • religion@ucsd.edu • 858-534-8849
Audience
Faculty, Staff, Students, The General Public
Event Host
Program for the Study of Religion
Event Category