Jun 25, 2018–Jun 28, 2018
2nd International Atmospheric Rivers Conference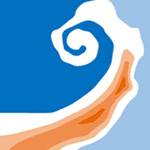 Abstracts are due April 2nd 2018. Students are strongly encouraged to attend and scholarships waiving the registration fee are available. Please see http://cw3e.ucsd.edu/iarc2018/ for more information.
Regions around the globe face challenges in water management due to droughts and/or floods. Atmospheric rivers (ARs) have emerged as a conceptual model to focus hydrologists and atmospheric scientists on the transport mechanisms and impacts of precipitation extremes caused by AR landfall. The frequency, orientation, and strength of ARs determine the occurrence and impact of natural hazards as well as water resource and ecosystem benefits. This conference will bring together experts across the fields of atmospheric, hydrologic, oceanic and polar sciences, water management, civil engineering, and ecology to advance the state of the science and explore needs for new information. Traditional oral and poster sessions will be combined with panel discussions.
Date and Time
Jun 25, 2018–Jun 28, 2018
Location
Robert Paine Scripps Forum for Science, Society and the Environment
Event Registration
Registration for this event is required by Jun 25, 2018. Visit the registration page for details.

Event Fee
$495
Contact
Anna Wilson • amw061@ucsd.edu
Audience
Faculty, Staff, Students, The General Public
Event Host
Center for Western Weather and Water Extremes
Event Category