Dec 10, 2018 at 7:00 pm
A Critical Look at the Nobel Prize: A Problematic Quest to Recognize Scientific Discoveries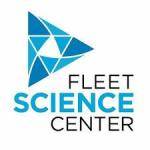 Each year, the Nobel Prize is awarded in recognition of academic, cultural and scientific advances in six categories. Recognizing these advancements truly is a noble cause, but it comes with its own set of problems. Some say it perpetuates the myth of a "lone genius," punishing the collaborative spirit that is modern science's hallmark, when, in fact, solo scientific discoveries are increasingly rare. Others think it is wrong that the prize is not awarded posthumously and fault the prizes for omitting some scientists, including women and minorities. Does the Nobel Prize advance science or hamper it, encouraging speed and greed while punishing collaboration and bold innovation?
Join the Fleet Science Center on Monday, December 10—the 122nd anniversary of Alfred Nobel's death and the night the 2018 Nobel Prize Awards ceremony will be held—for a look at the research being recognized this year and a discussion of the Nobel Prize and how it affects science and scientists. Expert panelists will include Dr. Brian Keating, Astrophysicist, Professor of Physics at UC San Diego and author of the new book, Losing the Nobel Prize, recently selected as one of Amazon's 20 Best Science Books of 2018; Dr. Sergio Peisajovich, Director, Scientific Research at Illumina; Dr. Julio Barreiro, Assistant Professor of Physics at UC San Diego; Dr. Alexander Gelber, Associate Professor, Department of Economics and School of Global Policy and Strategy at UC San Diego; and Dr. Kathryn Gold, Associate Professor, Department of Medicine, M.D. Internal Medicine and Medical Oncology and Co-Director of the UC San Diego Altman Clinical and Translational Research Institute (ACTRI).
Date and Time
Dec 10, 2018 at 7:00 pm
Location
Heikoff Giant Dome Theater at the Fleet Science Center
Event Registration
Registration for this event is required by Dec 10, 2018. Visit the registration page for details.

Contact
Andrea Decker • adecker@rhfleet.org • (619) 238-1233
Audience
Faculty, Staff, Students, The General Public
Event Host
Fleet Science Center
Event Category