May 2, 2019 at 12:00 pm
A Dream of Humanity by REZA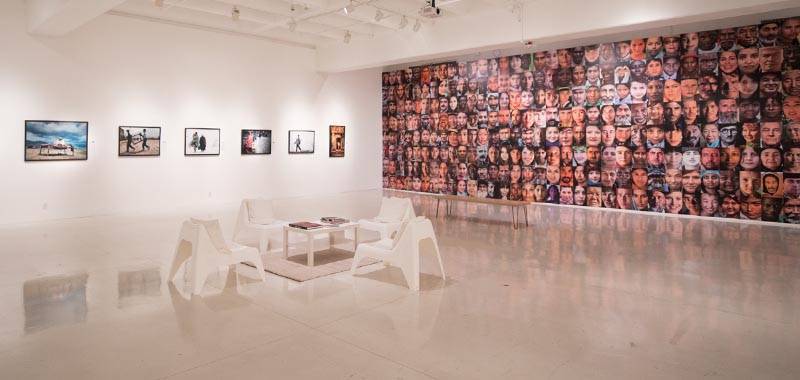 "A Dream of Humanity"
An exhibition featuring work by Reza Deghati
April 9 – May 9, 2019
UC San Diego University Art Gallery — Mandeville Center
Gallery hours: Tuesday, Wednesday and Thursday, 12-4 p.m.
Opening reception: Saturday, April 13, 5-7 p.m. with opening remarks by REZA
Join the UC San Diego Division of Arts and Humanities as we welcome Reza to campus as a visiting artist under the Roghieh Chehre-Azad Distinguished Professorship. Reza will bring his unique voice and photography to students, faculty and the greater San Diego community, exploring "A Dream of Humanity."
A philanthropist, idealist and humanist, Reza's career began with studies in architecture. He has gone on to become a renowned photojournalist who, for the last three decades, has worked all over the world, most notably for National Geographic.
His assignments have taken him to over 100 countries as a witness to humanity's conflicts and catastrophes, and has been celebrated internationally through media, a series of books, exhibitions and documentaries made for the National Geographic Channel.
Follow Reza
Date and Time
Apr 9, 2019 at 12:00 pm
See more date(s) and/or time(s) below.
Location
University Art Gallery - Mandeville Center
Event Registration
Registration is not required for this event.

Event Fee
FREE
Contact
Farshid Bazmandegan - Arts and Community Engagement Manager • fbazmand@ucsd.edu
Audience
Faculty, Staff, Students, The General Public
Event Host
The Roghieh Chehre-Azad Distinguished Professorship and the Division of Arts and Humanities
Event Category
Concerts, Performances and Exhibitions
All Event Dates and Times