Apr 20, 2018 at 3:00 pm
A Telescopic History of the Sri Lankan War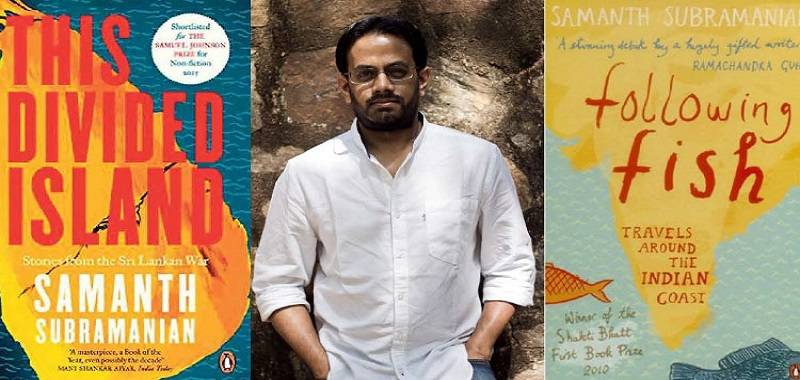 Writer Samanth Subramanian is a correspondent for The National and the author of two books of reportage, "Following Fish: Travels Around the Indian Coast" and "The Divided Island: Stories from the Sri Lankan War." His writing has appeared in the New Yorker, The New York Times, WIRED, Granta, the Guardian, the Wall Street Journal, Newsweek, 1843- Intelligent Life, Aeon, Mint, Travel + Leisure, and Caravan, among other publications. His longer reported articles occupy the confluence of politics, culture and history, examining the impact of these forces upon life and society; his shorter pieces include op-eds, cultural criticism, and book reviews.
This event is co-sponsored by the South Asia Initiative, UC San Diego Library, and the Indira Foundation.
This event is free and open to the public. Light refreshments will be served.
Doors open at 3:00pm, and the event will start at 3:30pm.
Date and Time
Apr 20, 2018 at 3:00 pm
Location
Event Registration
Registration is not required for this event.

Event Fee
Free
Contact
Prashant Bharadwaj • prbharadwaj@ucsd.edu • 858-822-6760
Audience
Faculty, Staff, Students, The General Public
Event Host
The South Asia Initiative, the Library, and the Indira Foundation
Event Category