Jan 28, 2019 at 6:00 pm
Angel Nevarez and Valerie Tevere Guest Lecture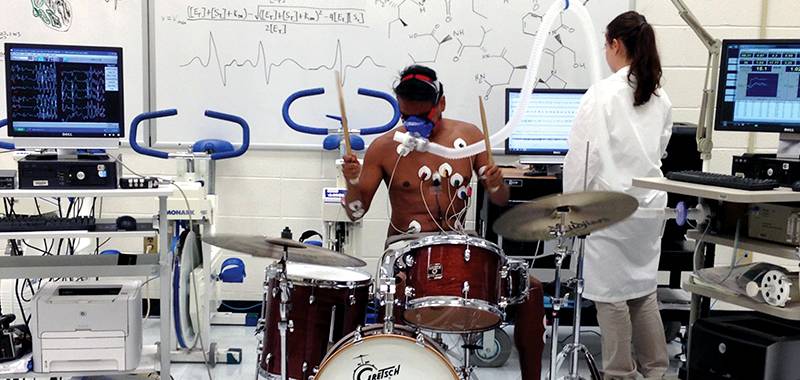 We need a theory to continue.
The moments between spatial and sonorous time intersect with historical and cultural simultaneities. The collisions between these markers are what move in and around the projects and research of Angel Nevarez and Valerie Tevere. Their interdisciplinary work which spans from performances that investigate and activate contemporary music, sound, and radio, to the cultural complexities of public spaces. They will present various works that contemplate the intersections between music, civic action, and historical moments that resonate through distinct musical instrumentation and sonorous traditions.
Angel Nevarez and Valerie Tevere are multidisciplinary artists whose projects and research investigate contemporary music and sound, the electromagnetic spectrum, dissent, and public fora. Their interests lie in the spatial simultaneity of performance and enunciation, reflecting upon political agency through lyrics, audio, and transmission.
Nevarez and Tevere have exhibited and screened their work at international venues including MoMA, The Guggenheim Museum, Creative Time, and New Museum in New York; Manifesta 8/ Spain; Museo de Arte Raúl Anguiano, Guadalajara, Mexico; Casino Luxembourg, LU; Henie Onstad Art Centre, Høvikodden/Oslo, Norway, and elsewhere. The first US survey of their work was exhibited at Institute of Contemporary Art, Philadelphia in 2016. Nevarez and Tevere have received fellowships and grants from Creative Capital, Art Matters, the NEA, and Franklin Furnace. Both were Studio Fellows at The Whitney Museum's Independent Study Program, artists-in-residence at the International Artists Studio Program in Sweden (IASPIS), and recently at Pioneer Works, Brooklyn, and Grand Central Art Center, Santa Ana.
Tevere is Professor of Media Culture at the City University of New York, College of Staten Island. Nevarez is a musician, and Faculty at Parsons School of Design and the MFA Fine Arts Program at the School of Visual Arts, New York.
Date and Time
Jan 28, 2019 at 6:00 pm
Location
SME 149, Structural & Materials Engineering Bldg., UC San Diego
Event Registration
Registration is not required for this event.

Event Fee
Free
Contact
Nick Lesley • nlesley@ucsd.edu • 858-822-7755
Audience
Faculty, Staff, Students, The General Public
Event Host
Visual Arts
Event Category