Jan 17, 2020 at 8:00 pm
Ariel Quartet Beethoven Cycle, Part 2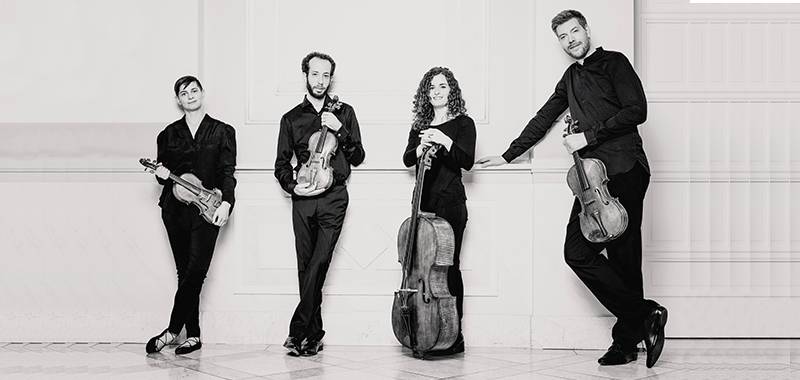 "A blazing, larger-than-life performance."—Washington Post
Distinguished by its virtuosic playing and impassioned interpretations, the Ariel Quartet has earned its glowing international reputation. Formed in Israel nearly twenty years ago, the Quartet was recently awarded the prestigious Cleveland Quartet Award. The Ariel serves as the Faculty Quartet-in-Residence at the University of Cincinnati's College-Conservatory of Music, where they direct the rigorous chamber music program and perform their own annual series of concerts in addition to their busy touring schedule.
In honor of Beethoven's sestercentennial in 2020, the Ariel Quartet will perform the complete Beethoven Cycle. This concert marks the second of a five-concert series.
Program
Ludwig van Beethoven: String Quartet in E-flat Major;op. 127; String Quartet in B-flat Major, op. 18, no. 6; String Quartet "Rasumovsky," op. 59, no. 3
Date and Time
Jan 17, 2020 at 8:00 pm
Location
Event Registration
Registration for this event is required. Visit the registration page for details.

Event Fee
$40–54
Contact
ArtPower at UC San Diego • artpower@ucsd.edu • 858-534-8497
Audience
Faculty, Staff, Students, The General Public
Event Host
ArtPower at UC San Diego
Event Category