Feb 22, 2018 at 8:00 pm
ArtPower presents Alsarah & the Nubatones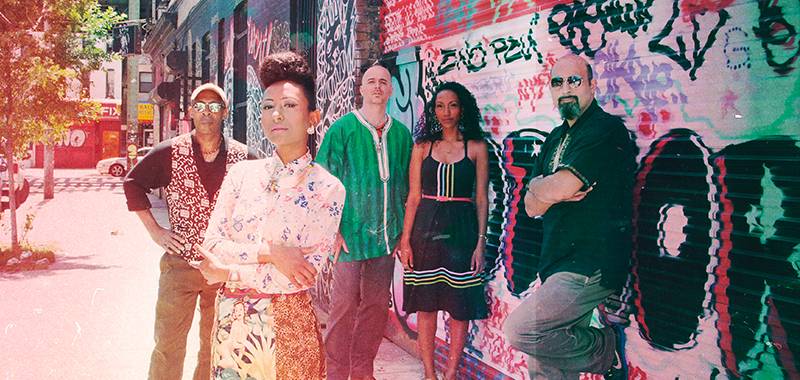 Born in Sudan, raised in Yemen, and now based in Brooklyn, Alsarah is not only a gifted musician and singer but also a self-proclaimed practitioner of East African retro-pop. Alsarah & the Nubatones was born out of many dinner conversations between Alsarah and percussionist Rami El-Aasser about Nubian "songs of return," modern migration patterns, and the cultural exchanges between Sudan and Egypt. Soon the project expanded to include Armenian American oud player Haig Manoukian and French-born, Togo-raised bass player Mawuena Kodjovi. Since their first show in 2011, the group has performed nationally and internationally at many prestigious festivals and venues to audiences varying in age and ethnicity, proving that soul crosses all cultural and linguistic barriers.
Date and Time
Feb 22, 2018 at 8:00 pm
Location
Event Registration
Registration for this event is required by Feb 22, 2018.
Event Fee
$25–30; UC San Diego Student: $9
Contact
ArtPower at UC San Diego • artpower@ucsd.edu • 858-534-8497
Audience
Faculty, Staff, Students, The General Public
Event Host
ArtPower at UC San Diego
Event Category