Jan 17, 2018 at 8:00 pm
ArtPower presents Compagnie Hervé Koubi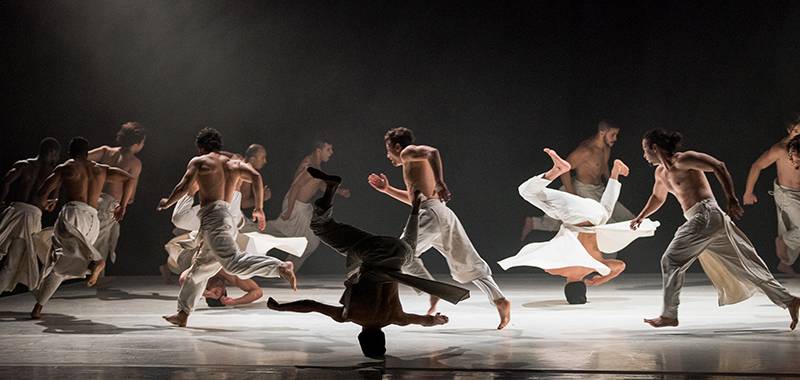 Recognized as one of Europe's most distinctive choreographers, Hervé Koubi draws creative strength from his Algerian roots and Mediterranean culture. His company makes its San Diego debut with What the Day Owes to the Night (Ce Que le Jour Doit à la Nuit), a highly physical, stunningly fluid work for 12 French Algerian and African male dancers. The piece combines capoeira, martial arts, and urban contemporary dance, and is packed with backflips, head spins, and powerful imagery evocative of Eastern paintings and Islamic architecture. What the Day Owes to the Night is danced to an eclectic score that features Johann Sebastian Bach, Hamza El Din & the Kronos Quartet, and traditional Sufi music.
Date and Time
Jan 17, 2018 at 8:00 pm
Location
Event Registration
Registration for this event is required by Jan 17, 2018.
Event Fee
$25–46; UC San Diego Student: $9
Contact
ArtPower at UC San Diego • artpower@ucsd.edu • 858-534-8497
Audience
Faculty, Staff, Students, The General Public
Event Host
ArtPower at UC San Diego
Event Category