Oct 12, 2018 at 8:00 pm
ArtPower presents Keyon Harrold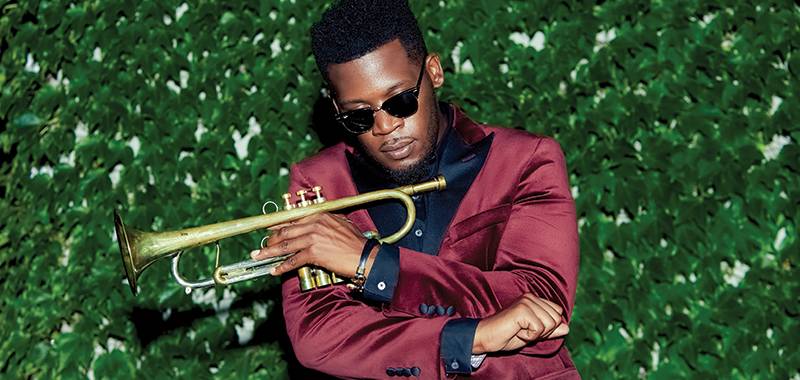 Raised from the fires of (now infamous) Ferguson, Missouri, Keyon Harrold has developed a reputation as one of the world's most sought-after, emotionally electric young trumpeters on the scene. His latest album, The Mugician, examines our troubled times through a far wider lens than any one tragedy. Sweeping and cinematic, the music draws on elements of jazz, classical, rock, blues, and hip-hop to create something uniquely modern, unmistakably American, and triumphantly cohesive—thanks to Harrold's virtuosic skill as a trumpeter and songwriter, and his relentlessly optimistic belief in brighter days to come.
Date and Time
Oct 12, 2018 at 8:00 pm
Location
Event Registration
Registration for this event is required. Visit the registration page for details.

Event Fee
Early Bird: $18–30; Regular Price: 23–35
Contact
ArtPower at UC San Diego • artpower@ucsd.edu • 858-534-8497
Audience
Faculty, Staff, Students, The General Public
Event Host
ArtPower at UC San Diego
Event Category