Apr 26, 2018 at 8:00 pm
ArtPower presents Mamak Khadem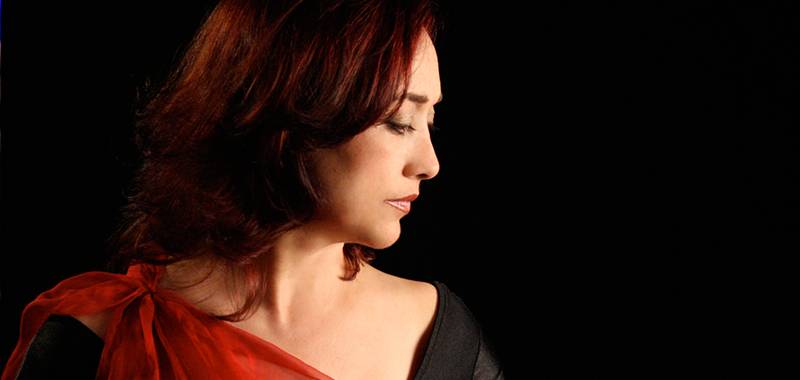 Called "one of the wonders of world trance music" by the Los Angeles Times, Iranian singer Mamak Khadem captivates audiences by blending her roots in the ancient poetry and music of the Persian masters with a bold and revolutionary new sound. Her latest album, The Road, invites us on a journey that includes her native Iran as well as Serbia, Bulgaria, Macedonia, Greece, and Arab-Andalusia. Always searching for threads of connection, Khadem draws upon a treasure trove of traditional melodies, rhythms, and poetry to create a lush sonic landscape that is nothing short of intoxicating.
Date and Time
Apr 26, 2018 at 8:00 pm
Location
Event Registration
Registration for this event is required by Apr 26, 2018.
Event Fee
$15–30
Contact
ArtPower at UC San Diego • artpower@ucsd.edu • 858-534-8497
Audience
Faculty, Staff, Students, The General Public
Event Host
ArtPower at UC San Diego
Event Category