Mar 8, 2018 at 8:00 pm
ArtPower presents Marquis Hill Blacktet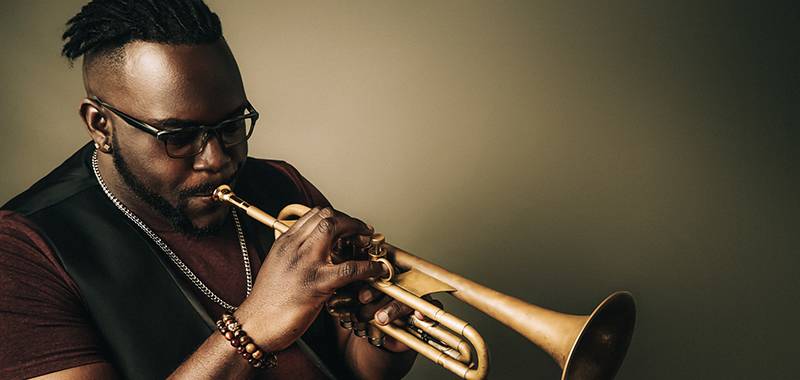 "His music crystallizes the hard-hitting, hard-swinging spirit of Chicago jazz." —Chicago Tribune
For the past five years, 30-year-old trumpeter Marquis Hill has been invigorating the Chicago jazz scene with his sleek approach to modern jazz, which often incorporates elements of spoken word and hip-hop. Winner of the 2014 Thelonious Monk International Trumpet Competition, Hill has established his well-deserved reputation as a leading figure among today's crop of adventurous young jazz musicians. With his longstanding quintet, Blacktet (consisting of alto saxophonist Christopher McBride, vibraphonist Justin Thomas, drummer Makaya McCraven, and bassist Joshua Ramos), Hill recently released his album The Way We Play, an homage to his formative years in Chicago through stirring makeovers of jazz standards.
Date and Time
Mar 8, 2018 at 8:00 pm
Location
Event Registration
Registration for this event is required by Mar 8, 2018.
Event Fee
$18–35; UC San Diego Student: $9
Contact
ArtPower at UC San Diego • artpower@ucsd.edu • 858-534-8497
Audience
Faculty, Staff, Students, The General Public
Event Host
ArtPower at UC San Diego
Event Category