May 4, 2018 at 8:00 pm
ArtPower presents Ranky Tanky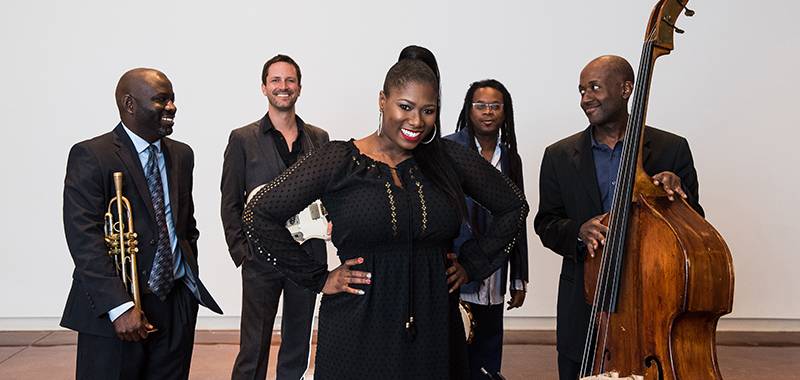 Loosely translated as "Get Funky!" or "Work It," Ranky Tanky is a band of South Carolina natives who keep the Gullah musical tradition alive and fresh with a repertoire of playful game songs, heartbreaking spirituals, and delicate lullabies. "Gullah" is a West African word meaning "a people blessed by God," and is a storied culture prevailing on the Sea Islands of South Carolina's Lowcountry. In 1998, four musicians (Clay Ross, Kevin Hamilton, Charlton Singleton, and Quentin Baxter) came together to form a seminal Charleston jazz quartet. Now, united by their years apart and a deeper understanding of home, these accomplished artists are joined by one of the most sought-after voices in the Lowcountry, Quiana Parler, to celebrate a "Heartland of American Music" born in their backyards.
Date and Time
May 4, 2018 at 8:00 pm
Location
Event Registration
Registration for this event is required by May 4, 2018.
Event Fee
$18–35; UC San Diego Student: $9
Contact
ArtPower at UC San Diego • artpower@ucsd.edu • 858-534-8497
Audience
Faculty, Staff, Students, The General Public
Event Host
ArtPower at UC San Diego
Event Category