Jul 29, 2017–Aug 23, 2017 at 8:00 pm
At La Jolla Playhouse: At the Old Place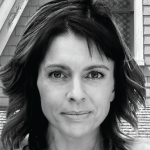 Intimate New Play
At the Old Place
July 5–30, 2017
By Rachel Bonds
Directed by Jaime Castañeda
In her mid-40s and facing a breaking point, a literature professor returns to her childhood home in Virginia only to discover two young people camped out on her lawn. This keenly-observed, intimate new play about the search for the roads not taken is directed by Playhouse Associate Artistic Director Jaime Castañeda, who helmed the theatre's acclaimed productions of Tiger Style! and Guards at the Taj.
Date and Time
Jul 5, 2017–Jul 30, 2017
8:00 pm–10:00 pm
See more date(s) and/or time(s) below.
Location
Event Registration
Registration for this event is required.
Event Fee
$20-40
Contact
Patron Services • information@ljp.org • 8585501010
Audience
Faculty, Staff, Students, The General Public
Event Host
La Jolla Playhouse
Event Category
Concerts, Performances and Exhibitions
All Event Dates and Times