Aug 11, 2017–Sep 6, 2017 at 8:00 pm
At La Jolla Playhouse: Kill Local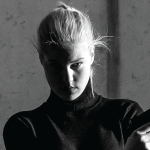 Pitch-Black Comedy
Kill Local
August 1–27, 2017
By Mat Smart
Directed by Jackson Gay
Sheila and her sister Abigail work for their mother's small family business. Sheila's job used to be a source of joy and exhilaration; now she's questioning everything. But when you're an assassin, being uninspired means getting sloppy, and getting sloppy means getting killed. Kill Local is a pitch-black comedy about blood ties, revenge and trying to get unstuck—especially when your life is dedicated to ending others'.
Kill Local received its first reading as part of the Playhouse's acclaimed DNA New Work Series, which offers playwrights the opportunity to develop a script and receive valuable audience feedback. Several mainstage Playhouse productions have been developed through the DNA New Work Series, including Miss You Like Hell, The Last Tiger in Haiti, Blueprints to Freedom, The Who & The What and Chasing the Song.
Date and Time
Aug 1, 2017–Aug 27, 2017
8:00 pm–10:00 pm
See more date(s) and/or time(s) below.
Location
Shelia and Hughes Potiker Theatre
Event Registration
Registration for this event is required.
Event Fee
$20-45
Contact
Patron Services • information@ljp.org • 8585501010
Audience
Faculty, Staff, Students, The General Public
Event Host
La Jolla Playhouse
Event Category
Concerts, Performances and Exhibitions
All Event Dates and Times