Feb 3, 2019 at 11:00 am
Baseball: UC San Diego vs. Concordia University (Irvine)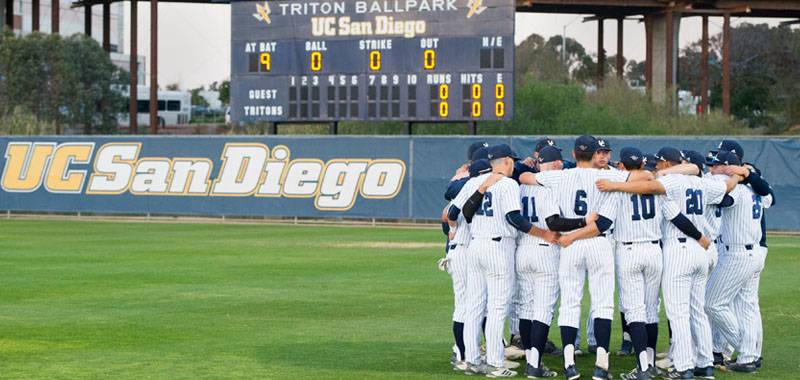 Weather pending, UC San Diego hopes to open a second straight season in Irvine at Concordia this Friday afternoon, Feb. 1, at 2 p.m. The three-game series is supposed to continue with another meeting in Irvine at 1 p.m. on Saturday, prior to Sunday's single finale on Opening Day at Triton Ballpark on East Campus in La Jolla at 11 a.m. The entire weekend schedule could change due to expected rain. Please check back for any updates here at UCSDtritons.com, or on Twitter (@UCSDtritons, @UCSDbsb).
Date and Time
Feb 3, 2019 at 11:00 am
Location
Event Registration
Registration is not required for this event.

Event Fee
General Admission: $5
Contact
Triton Ticket Office • triton-tix@ucsd.edu • 858-246-3121
Audience
Faculty, Staff, Students, The General Public
Event Category