Apr 2, 2018 at 12:19 pm
Benoit Challand: Yemen After the Arab Spring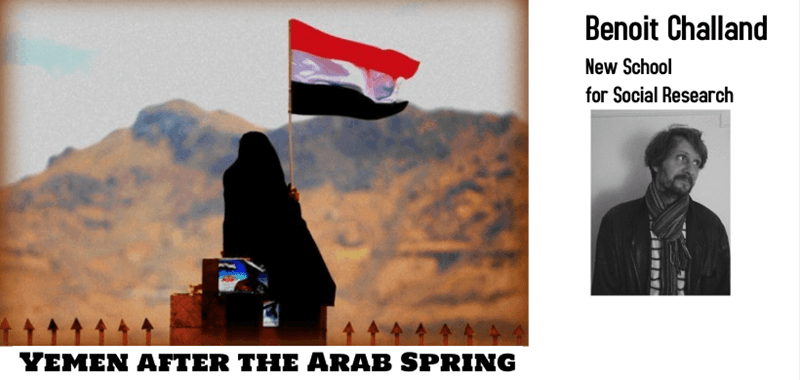 The presentation offers an overview of the work carried out by the Yemeni National Dialogue Conference (2013–2014), and which proposed the creation of a federal state with more open inclusive political order to soothe decades of internal tensions, north (Huthi) and south (separatist movement). It offers a "law and/in society" perspective on earlier attempts to propose decentralized mechanisms of governance in contemporary Yemeni history.
Date and Time
Mar 20, 2018 at 12:19 pm
See more date(s) and/or time(s) below.
Location
Galbraith Conference Room, Humanities & Social Science 4025
Event Registration
Registration is not required for this event.

Event Fee
Free
Contact
Third World Studies Program • tws@ucsd.edu • 858-822-4059
Audience
Faculty, Staff, Students, The General Public
Event Host
Third World Studies Program
Event Category
All Event Dates and Times