May 7, 2018 at 12:00 pm
Bioinformatics Seminar Series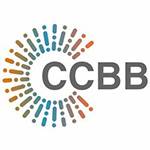 We meet the first Monday of the month from 12 pm–1 pm in BRF2-1104 (UC San Diego – School of Medicine Campus – Biomedical Research Facilities 2 building). CCBB's Bioinformatics Seminar series is a monthly lunch series featuring local bioinformaticians discussing their tools, research, software, coding, etc. Dr. Hannah Carter (Carter Lab) will give a talk titled "Are tumors predictable? Inherited genetic variation constrains tumor evolution." A light lunch will be provided.
Date and Time
May 7, 2018 at 12:00 pm
Location
Biomedical Research Facilities 2, room 1104
Event Registration
Registration is not required for this event.

Event Fee
Free
Contact
Jennifer Beaudette • jbeaudette@ucsd.edu • 858-822-6258
Audience
Faculty, Staff, Students, The General Public
Event Host
Center for Computational Biology & Bioinformatics
Event Category