Mar 23, 2019 at 11:00 pm
Birch Aquarium Presents: Grunion Runs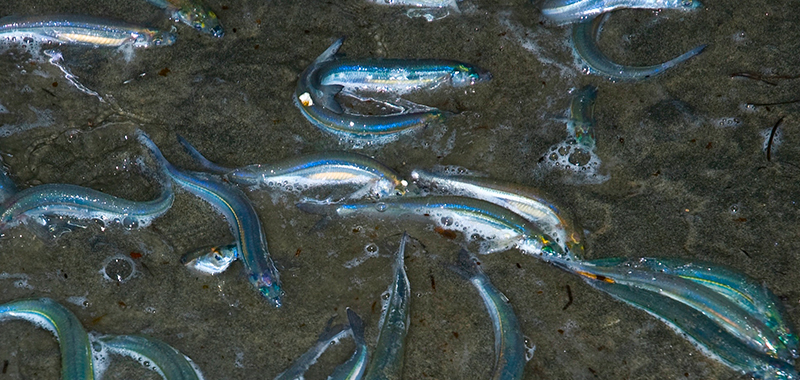 Experience a Unique Southern California Event
Join aquarium naturalists to see hundreds of small silver fish called Grunion ride the waves onto La Jolla beaches to spawn. Learn about the fascinating lives of these mysterious fish, hatch Grunion eggs before your eyes, and then head to the beach to observe Grunion in the wild. Prepare for cool, wet conditions and bring a flashlight. Minors must attend with a paid adult, for ages 6+.
Pre-purchase required: 858.534.7336 or at aquarium.ucsd.edu
Members/Public:
$18
/
$20
Date and Time
Mar 23, 2019 at 11:00 pm
See more date(s) and/or time(s) below.
Location
Birch Aquarium at Scripps
Event Registration
Registration for this event is required.
Contact
Birch Aquarium at Scripps • aquariuminfo@ucsd.edu
Audience
Faculty, Staff, Students, The General Public
Event Category
All Event Dates and Times