Feb 26, 2020 at 8:00 pm
Black String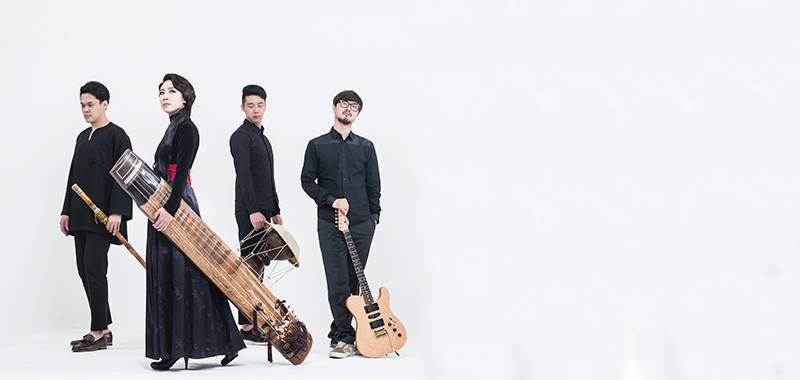 Black String creates a unique musical language that embraces traditional Korean music, American jazz, chanting, and improvisation. The group features Yoon Jeong Heo (geomungo—Korean traditional zither), Jean Oh (electric guitar), Aram Lee (daegeum, sogeum—Korean bamboo flutes), and Min Wang Hwang (ajaeng—Korean traditional zither, janggu—Korean drum), and together they captivate audiences' senses with amplified bursts of the geomungo and Korean bamboo flutes, the fierce quake of Korean traditional percussion, and unpredictable jazz guitar melodies.
Founded in 2011 as part of government-sponsored Korea-UK cultural exchange program titled "UK Connection," Black String has performed at WOMEX, London Jazz Festival, Winter Jazzfest, and many more world-renowned festivals and venues. They are also the 2017 Korean Music Award winner for best jazz and crossover performance and the 2018 Songline Music Award winner in the Asia & Pacific category.
Date and Time
Feb 26, 2020 at 8:00 pm
Location
Event Registration
Registration for this event is required. Visit the registration page for details.

Event Fee
$20
Contact
ArtPower at UC San Diego • artpower@ucsd.edu • 858-534-8497
Audience
Faculty, Staff, Students, The General Public
Event Host
ArtPower at UC San Diego
Event Category