Apr 4, 2019 at 12:00 pm
Border Innovation Challenge Information Session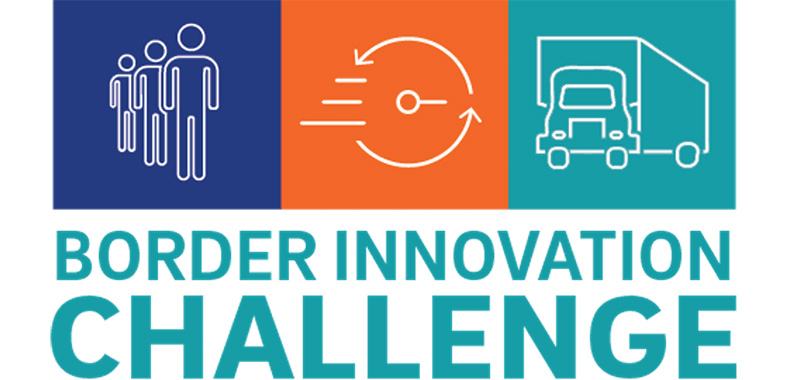 International Border Innovation Challenge

This inaugural competition is sponsored by the Smart Border Coalition, the program is presented through a partnership of the Rady School of Management and the Jacobs School of Engineering. This competition focuses on bringing to the spotlight promising solutions and technologies to meet the efficiency and security challenges of the region's ports of entry. It is open to applicants from UC San Diego plus universities and startups from Baja California.
Challenges include but are not limited to:
Accurate wait time measurement and predictive analytics
Better Northbound and Southbound queue and lane management
Guiding travelers to the appropriate port(s) and providing easy directions to get back to the U.S.
Using current technologies to move cargo passage through the border faster
Using non-intrusive inspection technology to process northbound and southbound travelers
To learn more, join us for one of our Lunch and Learn Info Sessions:
Thursday, April 4th from 12 to 1 at IGE Classroom 003 - Bioengineering Building Basement Level
Wednesday, April 10th from 12 to 1 at the Rady School of Management - Otterson Hall 2S111A
Important Dates:
April 22, 2019- Application and project summary due
May 3, 2019 - Applicants notified of status
May 22, 2019- Border Innovation Challenge
Questions?
Karen Jensen: khjensen@ucsd.edu (general questions, Rady School of Management)
Rob Piotrowski: rpiotrowski@eng.ucsd.edu (IGE, Jacobs School of Engineering)

Competition Challenge
Undergraduate, Graduate, Staff and Faculty
April 15, 2019 - Applications Due
April 24, 2019 - Application Status Update
May 22, 2019 - Border Innovation Challenge
Date and Time
Apr 4, 2019 at 12:00 pm
Location
IGE, Bioengineering Bldg, Basement Level 003 or Rady School of Managment Otterson Hall 2S111A
Event Registration
Registration for this event is required by Apr 3, 2019. Visit the registration page for details.

Event Fee
Free
Contact
Marie Christensen • mej@ucsd.edu • 8582461178
Audience
Faculty, Staff, Students, The General Public
Event Host
Institute for the Global Entrepreneur- Jacobs School of Engineering
Event Category