Jan 18, 2018 at 5:00 pm
Center for Hellenic Studies Lecture: Were Barbarians Barbaric? The View from Greece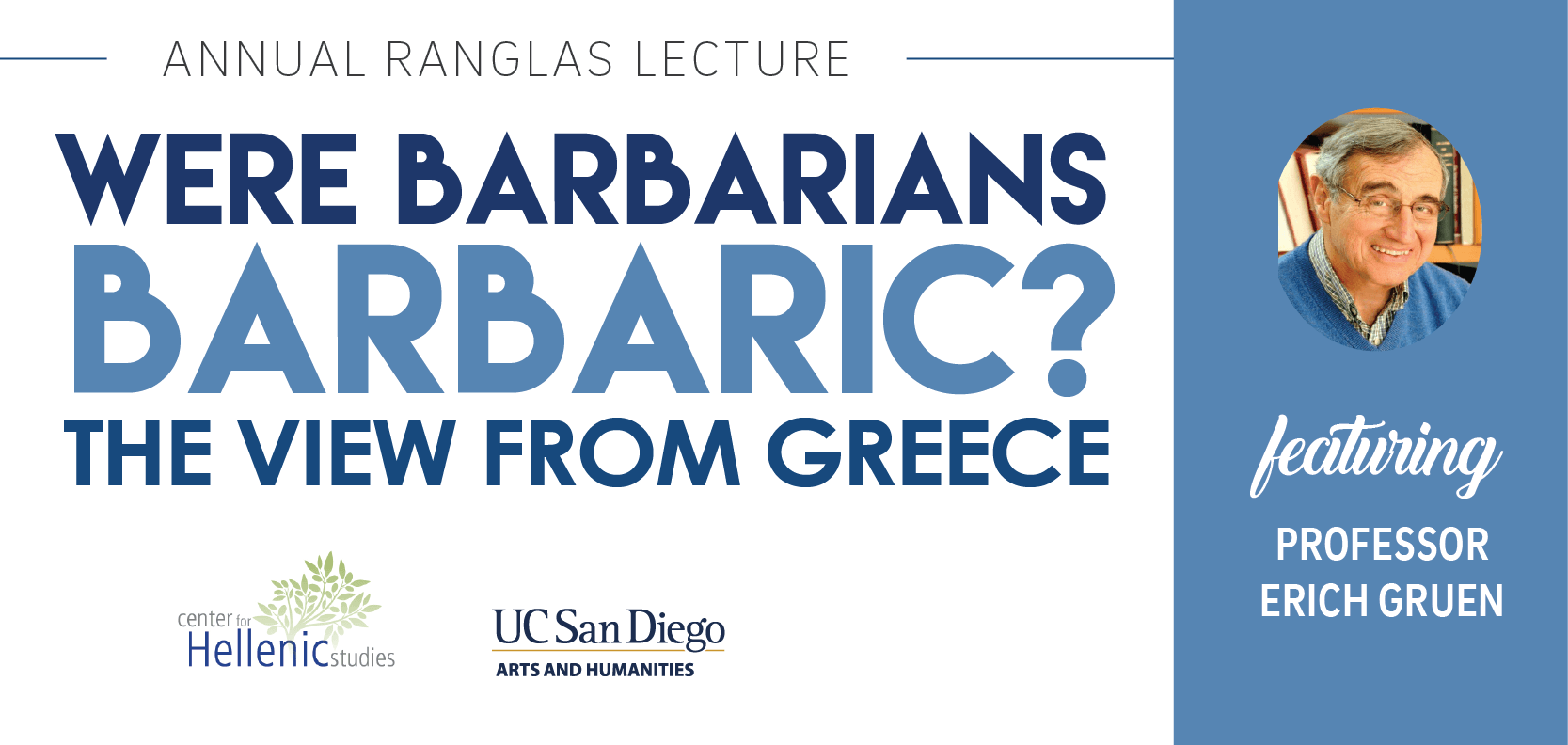 Join us for a lecture hosted by the Center for Hellenic Studies featuring Professor Erich Gruen from the University of California, Berkeley. His lecture attempts to elicit how the term "barbarian" was understood in the Hellenic world.
Greeks regularly referred to those who did not speak Greek as "barbaroi." Was this simply a matter of language and culture? Or did the term carry within it a sense of ethnic inferiority? Did that label signify uncivilized savages who were reckoned as contemptible and even subhuman? In short, did such characterization constitute racism?
The event is free and open to the public. Light refreshments are provided. Please RSVP online.
Date and Time
Jan 18, 2018 at 5:00 pm
Location
The Village West Building #1 , 15th Floor
Event Registration
Registration is not required for this event.

Event Fee
Free
Contact
Joelle Fusaro • jmfusaro@ucsd.edu • 8588220733
Audience
Faculty, Staff, Students, The General Public
Event Host
Center for Hellenic Studies, Division of Arts & Humanities
Event Category