Oct 13, 2019 at 3:00 pm
Choir! Choir! Choir!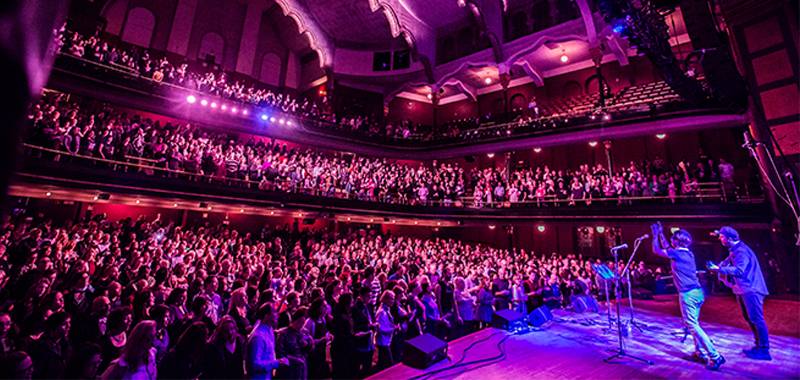 Choir! Choir! Choir! (led by Canadian artists Daveed Goldman and Nobu Adilman) forms impromptu choirs of strangers to learn songs and perform a concert together. Holding events all over North America, they have performed in holes, on hills, and on big stages at Carnegie Hall, Radio City Music Hall, Joe's Pub, Art Gallery of Ontario, Parliament Hill in Ottawa, and many more. And they've been by visited by guest singers such as David Byrne, Patti Smith, Rufus Wainwright, Rick Astley, and Tegan and Sara.
In this participatory event, singers of all levels will unite on both sides of the US–Mexico border to sing with Choir! Choir! Choir! and celebrate the unique friendship, culture, and community we share in the border region of San Diego and Tijuana. There are few places on earth so scenic where you can gather people from two countries at once to create beautiful music together and share in how special it is to be in this particular place in the world. While we will be divided by the physical border, music knows no boundaries and our voices together will transcend barriers.
Date and Time
Oct 13, 2019 at 3:00 pm
Location
Border Field State Park
Event Registration
Registration for this event is required. Visit the registration page for details.

Event Fee
Free
Contact
ArtPower at UC San Diego • artpower@ucsd.edu • 858-534-8497
Audience
Faculty, Staff, Students, The General Public
Event Host
ArtPower at UC San Diego
Event Category