Jul 14, 2016 at 6:30 pm
Consciousness, The Biofield and Healing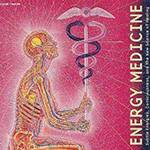 Fellow Consciousness explorers,
Please get your tickets at event brite for this event.
Just a few decades ago, the concept that the nervous system and the immune system are in constant communication was highly controversial; today, it is mainstream science. The related idea that our mental and emotional states impact our immune and cardiovascular systems in a manner that can influence disease as well as health, has moved from fringe to fact, and has contributed to the currently well-established field of psychoneuroimmunology (PNI).
What we have previously viewed and studied as discrete, siloed systems are now seen in terms of larger holistic networks that regulate an organism's homeostasis or, more aptly, an organism's homeodynamics.
Biofield Science: the Missing Link in Understanding Health and Healing
Such an integrated network, emerging from current research findings, appears comprised of what are currently being termed biofields, fields of energy and information that may help guide the physiological regulation of living systems. Biofields, including the electromagnetic patterns from the brain (EEG) and heart (ECG), are generated at all levels of living systems, from whole organism to tissues and organs, cells, molecules, atoms, and subatomic particles.
While the term "biofield" itself is fairly new (coined in 1992 at a National Institutes of Health meeting), the importance and roles of consciousness, energy and information to create and guide health have been central topics of millennia-old 'whole systems' of care that include Chinese, Tibetan, Native American, African, and Ayurvedic medicine. The ongoing use of biofield-based therapies, in terms of both self-practice and practitioner-assisted modalities, has continued to flourish over time, with modern-day evidence to support their benefit for treatment in pain and cancer patients, with minimal adverse effects.
RSVP at event brite for this event.
http://www.huffingtonpost.com/deepak-chopra/biofield-science-and-heal_b_8613438.html
Dr. Shamini Jain is a psychologist, scientist, and social entrepreneur. She is the Founder and Director of the Consciousness and Healing Initiative (CHI), a collaborative accelerator which links scientists, practitioners, artists, entrepreneurs, and educators to facilitate the transdisciplinary science and real-world application of consciousness and healing practices. This entity was formed from Dr. Jain's deep desire to bring key stakeholders together to create a coherent and effective movement to move us from the "decade of the brain," beyond the "decade of the mind," into the "decade of consciousness and healing." Major partners of CHI include the Chopra Foundation, Miraglo Foundation, and Institute of Noetic Sciences.
Date and Time
Jul 14, 2016 at 6:30 pm
Location
Roth Auditorium, Sanford Consortium 2880 Torrey Pines Scenic Dr, San Diego, CA
Event Registration
Registration for this event is required by Jul 14, 2016. Visit the registration page for details.

Event Fee
Student with ID $5, General $15
Contact
Kenan Azam • azam.kenan@gmail.com • 6198884576
Audience
Faculty, Staff, Students, The General Public
Event Host
Kenan Azam
Event Category