Apr 4, 2018 at 10:00 am
CPR & AED Training Day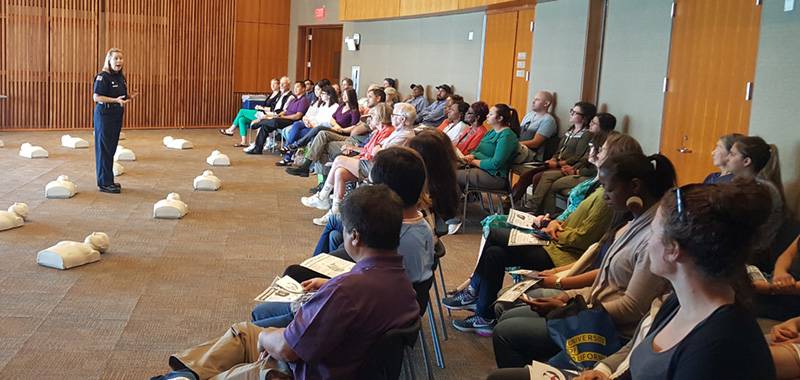 Learn how to respond to a sudden cardiac arrest using hands-only CPR from professional first responders. Get hands-on experience with our practice mannequins. No CPR cards will be issued.
Sign up for one session on UC Leanring.
Session 1—10:00 am–11:00 am
Session 2—11:00 am–12:00 pm
Session 3—12:00 pm–1:00 pm
Date and Time
Apr 4, 2018 at 10:00 am
Location
Scripps Institution of Oceanography, Scripps Forum Auditorium
Event Registration
Registration for this event is required by Apr 4, 2018. Visit the registration page for details.

Event Fee
Free
Contact
Barbara Haynor • bhaynor@ucsd.edu • 858-534-3823
Audience
Faculty, Staff, Students, The General Public
Event Host
Environment, Health & Safety (EH&S)
Event Category