Nov 5, 2019 at 8:00 pm
Dengue Fever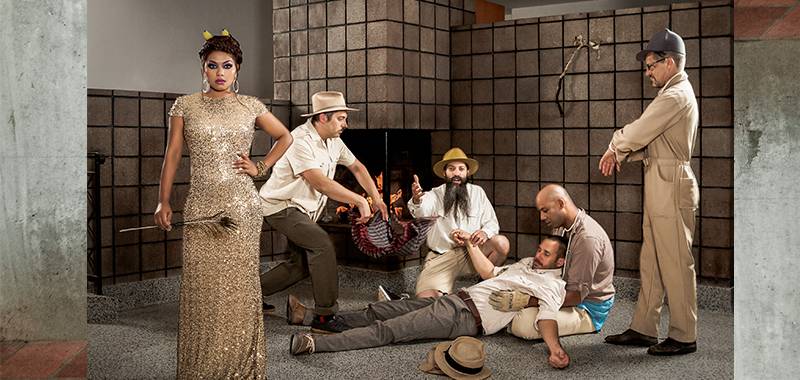 Dengue Fever are recognized for their trademark blend of 1960s Cambodian pop and psychedelic rock. The roots of the band began in the late 1990s with a six-month trek through Southeast Asia by keyboardist Ethan Holtzman. Returning to Los Angeles, Holtzman and his brother Zac bonded over their love of vintage Cambodian rock and in 2002 founded the band with saxophonist David Ralicke (Beck/Brazzaville); drummer Paul Dreux Smith; and bassist Senon Williams (Radar Brothers). Cambodian singing star Chhom Nimol joined when she realized the band shared a genuine passion for the music and culture of her homeland. Their music is a cross-pollination of Khmer rock, garage rock, psychedelic rock, and the British Invasion sound that has pushed the band to heights they could only dream of.
Dengue Fever's music have appeared in films such as City of Ghosts and The Hangover 2 as well as television series True Blood, Weeds, and CSI: Las Vegas.
Date and Time
Nov 5, 2019 at 8:00 pm
Location
Event Registration
Registration for this event is required. Visit the registration page for details.

Event Fee
$20
Contact
ArtPower at UC San Diego • artpower@ucsd.edu • 858-534-8497
Audience
Faculty, Staff, Students, The General Public
Event Host
ArtPower at UC San Diego
Event Category