Jun 1, 2019 at 9:00 am
ECE Design Competition Showcase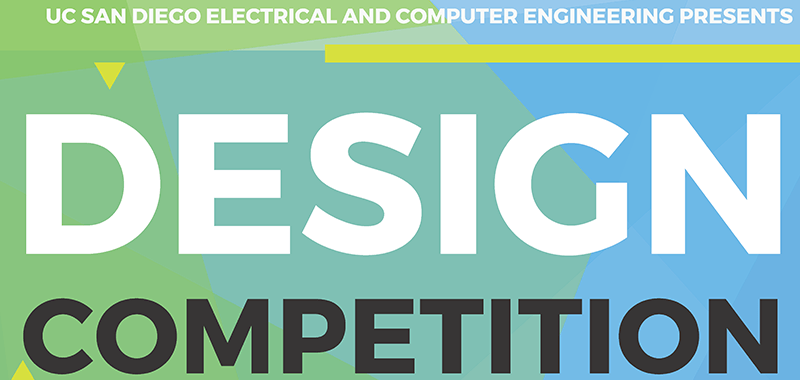 UC San Diego's Electrical and Computer Engineering department is about to kick off its annual four-month-long Design Competition aimed at improving the quality of life for people living with Parkinson's disease and their caregivers. The competition will bring together students from interdisciplinary majors who will work together to innovate and design prototype devices that could help with everyday activities, such as bathing, dressing, and eating, that can become challenging with the onset of Parkinson's disease.

UC San Diego students from any major are welcome to compete in teams of two or more. Groups are encouraged to have at least one engineering student and one student who has experience with human-centered design. The patients and caregivers at the information session said they are looking forward to working with the students and were enthusiastic about being part of this experience.
Teams will present their creations on June 1 at the Design Competition Showcase, where they will be judged and awarded cash prizes. This year's Grand Prize is $2000. Everyone is welcome to attend!
The deadline to register to compete is February 1, 2019. For more information about the competition or to register visit
Date and Time
Jun 1, 2019 at 9:00 am
Location
Event Registration
Registration is not required for this event.

Event Fee
Free
Contact
Chelsea Largoza • clargoza@eng.ucsd.edu • 858-822-0152
Audience
Faculty, Staff, Students, The General Public
Event Host
Electrical and Computer Engineering
Event Category